Gwen Stefani's Sons Zuma and Kingston Steal Mommy's Style — PICS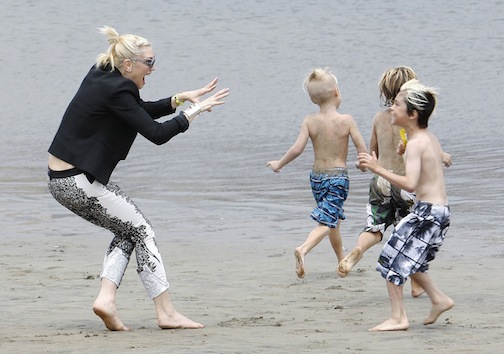 Summer is just around the bend, which means beach season is about to get into full swing, and Gwen Stefani is wasting no time soaking up the sun with her little ones in tow. The 42-year-old singer/designer packed up the buckets and shovels and headed to the beach in Marina Del Rey, Calif. with her two sons, Kingston, 5, and Zuma, 3, on Sunday. 
The happy family was seen frolicking in the sand with friends during a birthday party on the beach where a bunch of Kingston's punky and amazing friends were in attendance. The always stylish No Doubt frontwoman looked cool in a black blazer, printed pants, high heels and red lipstick. (Come on, this is Gwen Stefani. The woman does not do cut-offs and flip flops.)
But despite her fashionable wardrobe, the singer seemed to have just as much fun as her blonde haired boys as she chased them around the sandy terrain. And, isn't it cute how they seem to be soaking up their mommy's effortless style?
Check out the pics below. There's no doubt about it — Stefani's a pretty awesome mom.
Most. Fun. Mom. Ever. 

Three-inch heels on the beach?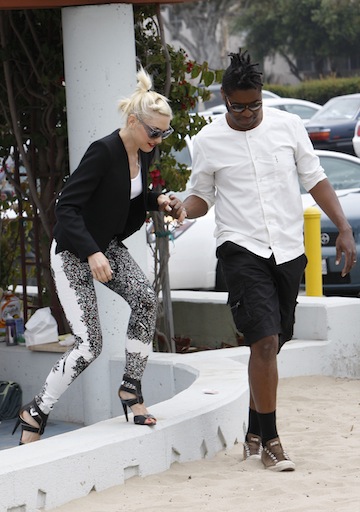 Gwen's so cool she can even still hang with her ex (her No Doubt bandmate, Tony Kanal).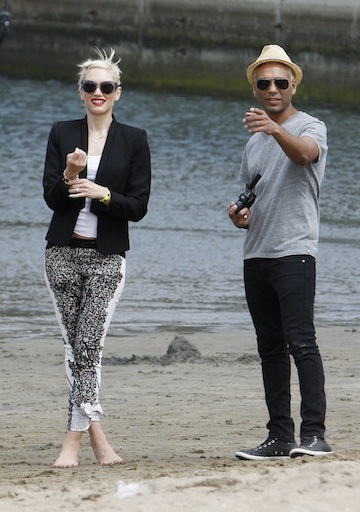 Little Zuma, already a ladies' man.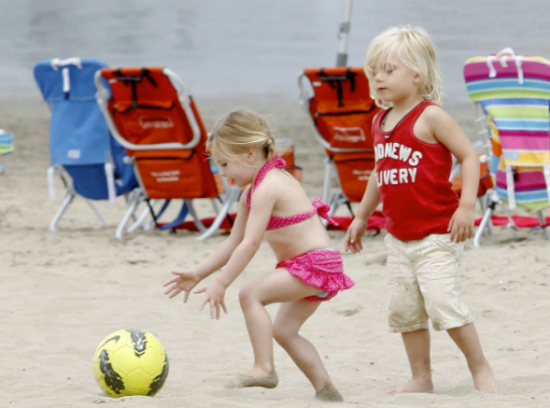 More:
American Idol Rankings: Gwen Stefani Lights a Fire Under the Top 8
Celebrity Weddings We Wish We Were Invited To
[Images: WENN.com]