'People' Overlooked Jennifer Lawrence, Dubs Gwyneth Paltrow 'Most Beautiful'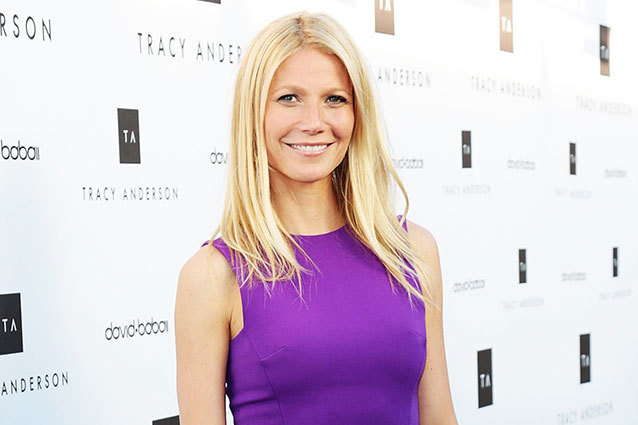 Gwyneth Paltrow is obviously a beautiful woman. She of the flaxen locks and glowing skin, of the pearly teeth and toned biceps, is a looker — no two ways about it. But is she really the best choice for the coveted title of People magazine's 'Most Beautiful'? Frankly, we don't think so. 
Just over a week ago, Paltrow was named the Most Hated Celebrity in Hollywood in a poll conducted by Star magazine. And now she's back on top? Oh, the fickle tides of fame! 
Meanwhile, in a move that reminds us all too much of the Bradley Cooper/Ryan Gosling "Sexiest Man Alive" debacle of 2011, America's Best Friend Jennifer Lawrence is relegated to the "other beautiful people" part of People's list. This, my friends, is a travesty. Homegirl deserves the spotlight. Just look at how much beauty she exudes:
From her blockbuster success as Katniss Everdeen to her Oscar win (and her post-Oscar press conference), Jennifer Lawrence has had a kickass year. And what has Gwyneth Paltrow done? GOOP. Oh yeah, and Iron Man 3, which coincidentally hits theaters May 3. 
But in choosing their Most Beautiful, People has a tendency to stick to what is safe. To what is tried and true. To what was popular in 2004. Paltrow inherits the title from 2012's honoree Beyoncé, who is admittedly a fresher choice, but at the time of her crowning had just become a mom. And before Beyoncé, we had Jennifer Lopez (2011) and Julia Roberts (2010), both long affixed to the spotlight. This year, Most Beautiful staples such as Drew Barrymore (who snagged the top spot in 2007) and Halle Berry (2003) join Paltrow and Lawrence on the list. 
Take a chance, People! Don't be afraid to honor the up-and-comers as well as the veterans. Where is Mila Kunis? Emma Stone? Quvenzhané Wallis? While Paltrow has never won People's top honor before, she has indeed been at the top of Hollywood's A-List for over a decade. She (and Barrymore, Berry, Jane Fonda, and Pink) have had their turn, let's allow some new bucks (or does, as the case may be) to join the clique.  
Follow Abbey On Twitter @AbbeyStone
More:
Gwyneth Paltrow Named 'People' Magazine's Most Beautiful 
Can Jennifer Lawrence's Charm Nab Her the Oscar?  
Jennifer Lawrence Talks About Her Weight, Again 
---
From Our Partners:


Eva Longoria Bikinis on Spring Break (Celebuzz)


33 Child Stars: Where Are They Now? (Celebuzz)