Halle Berry and Olivier Martinez are Engaged: It's Official!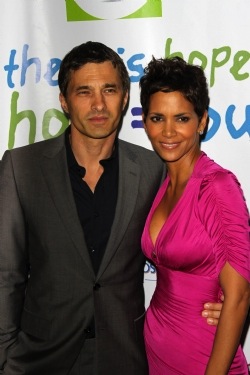 For months we've been hearing rumors that Halle Berry is engaged to boyfriend Olivier Martinez. Now the French actor has finally confirmed that they're tying the knot, telling the Miami Herald, "Yes, of course it's true."
That may be obvious to Martinez, but Berry has been the subject of plenty of false rumors in the past. Even the sources who were right about their engagement got a few details wrong. While it was reported that Berry's emerald ring was designed by the jeweler Gurhan, it was actually created by Robert Mazlo of Paris. That's a fitting choice for Hollywood royalty because according to Martinez, Robert Mazlo is "a real artist" whose family has been making jewelry for "kings and queens for many centuries."
The couple have been together since 2010, when they co-starred in the film Dark Tide. Berry has been married twice and split from Gabriel Aubry, the father of her 3-year-old daughter Nahla, in 2010. No wedding date has been announced.
Source: People