Halle Berry Hospitalized with Head Injury
Something bad has happened on the set of The Hive. Halle Berry was rushed to the hospital on Tuesday night after sustaining a head injury on the set of her new movie.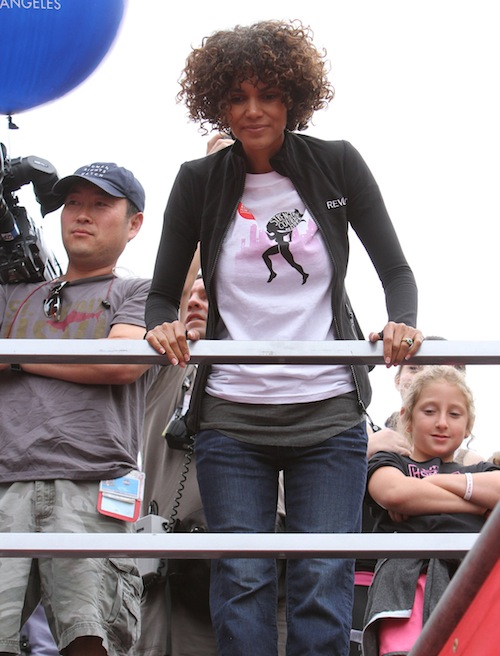 According to TMZ, the 45-year-old fell on set and hit her head on concrete. "Halle Berry suffered a minor head injury while shooting a fight sequence on the set of her film, The Hive," her rep tells People.com. "She was taken to the hospital as a precaution, but she checked out healthy and was released. She'll continue production as planned."
Berry reportedly received treatment at Cedars Sinai Medical Center in Los Angeles, Calif.
[Photo Credit: WENN.com/FayesVision]
More:
Halle Berry's Gigantic Engagement Ring: 4 Things She Could Have Bought Instead