Click or Treat! Google Gets Into the Halloween Spirit With a New Interactive Doodle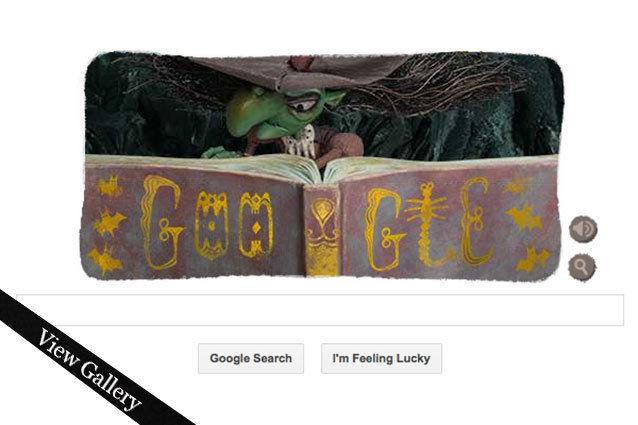 Google
Halloween: it's a day dedicated to celebrating costumes, candy, and the things that go bump in the night. Google has decided to join in on the holiday festivities, but since it's impossible to hand out candy through a computer screen (for now), they've done the next best thing and created a Halloween treat in the form of a homepage that hides several quick, entertaining games all in one interactive Google Doodle. If they managed to throw in a costume and a scary movie, they'd have condensed the whole holiday into one webpage. 
On the homepage, the doodle features a witch reading through her spell book. Once you click on the Doodle, however, you will be able to help her mix potions in her cauldron by choosing two of the four offered ingredients: a bone, a skull, an apple, or a vial of another potion. Every combination unlocks a Halloween-themed mini game, where you can cut spiders down from their web, light up a series of jack-o-lanterns, shoo a houseful of ghosts out into the moonlight, or chase ghouls with a flashlight. Now, even if you're stuck at work you can still enjoy all of the creepy, kooky, mysterious, and spooky fun that Halloween has to offer. 
To see other holidays that have inspired Google, click through to our gallery of Google's most addicting and entertaining Doodles. Happy Halloween!
GALLERY: The 21 Best Google Doodles