Happy Birthday! Adele Turns 24 Today: 24 Reasons Why 23 Was Amazing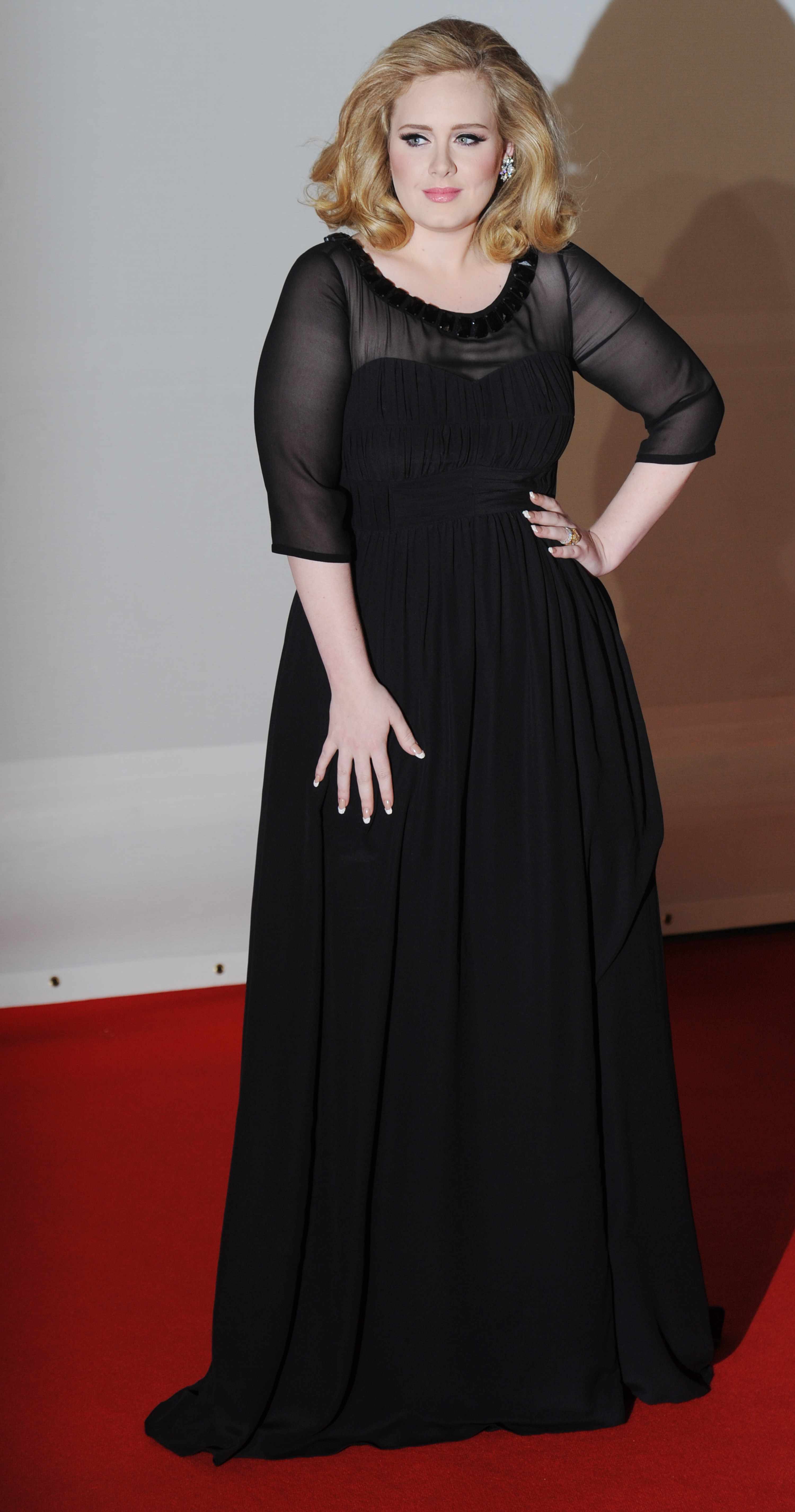 Exactly 24 years ago today, Grammy award winning Adele was born in North London. In honor of the Brit's birthday, we list 24 reasons why 23 was an awesome age for her.
1. Time magazine named Adele one of the most influential people in the world.
2. Despite speculation that the singer would take some time off from music, Adele returned to the studio in early 2012 to work on her third album.
3. At only 23-years-old, her second album, 21, became the fifth best-selling album of all time in the UK.
4. VH1's 100 Greatest Women in Music listed Adele at number five.
5. When Beyoncé released her fourth studio album, 4, she listed Adele as one of her influences.
6. Despite having to undergo surgery on her throat in late 2011, it was not throat cancer as some speculated.
7. Adele started dating her current beau, fellow Brit Simon Konecki.
8. She received the Brit Award for Best British Female Solo Artist, and British Album of the Year.
9. She was nominated for six Grammy Awards in February, and won all six, tying Beyoncé's record of most gold trophies in a single night.
10. Fox's hit show, Glee paid tribute to Adele in November with a performance of "Rumor Has It/Someone Like You".
11. In honor of Record Store Day 2011, Adele released a limited-edition 10″ vinyl that included two alternative versions of "Rolling in the Deep," and a never before released live version from NPR's World Cafe Session.
12. Last month Madonna told The Daily Mail that she would want to collaborate with Adele, saying "I would love to work with her."
13. Landed on the cover of Entertainment Weekly's special music issue.
14. People magazine named her one of 2012's Most Beautiful at Every Age.
15. In order to get in better shape, Adele chose to become a vegetarian last month.
16. Released "Someone Like You" in September.
17. She went on tour, though had to reschedule many of her worldwide dates due to a severe cold and chest infection. She wrote on her blog, "I'm heartbroken and worried to tell you that yet again I'm experiencing problems with my voice."
18. 21 became the fourth best-selling album of the past 10 years in the United States.
19. A recording of her tour, Live at the Royal Albert Hall debuted at number one, and ultimately became the best-selling music DVD of 2011.
20. After recording two albums inspired by break-ups, Adele tells Vogue magazine she is "never writing a breakup record again. I'm done with being a bitter witch."
21. Adele bought a new home in her home country of England, estimated to be worth more than $11 million.
22. After a successful throat surgery, Adele performed for the first time at the Grammy Awards.
23. Earlier this year, 21 reached number 1 for the 21st non-consecutive week, breaking the record for the longest number 1 album by a woman in Billboard history. Until then the record was held by Whitney Houston's soundtrack, The Bodyguard.
24. Topped Billboard magazine's "Top 40 Money Makers".
More:
Adele to Release New Music this Year
Adele Refuses to Shampoo & Demi Moore Uses Leeches
Photo Credit: Wenn