Happy Birthday, Billy Joel! How Many Ways Can America Butcher Your Songs?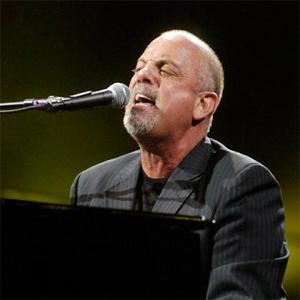 Billy Joel has filled our hearts with endless classics. In fact, his music has become so ingrained in pop culture that reality shows like American Idol even have Billy-Joel-themed nights. But sometimes, Billy Joel cover songs don't always work out that well. And since today, May 9, is Joel's 62nd birthday, we decided to give Joel a present that he surely won't forget… a showcase of some of the worst renditions of his music in reality TV.
Happy B-Day, Billy!
Heejun Han Sings "My Life" on American Idol (Season 11)
Heejun may have been a lovable contestant, but his karaoke-style performance left both the judges and fans feeling unimpressed. It was almost as if he was mocking the song instead of celebrating it. Not cool, Heejun.
Joshua Ledet Sings "She's Got a Way" on American Idol (Season 11)
There's absolutely no doubt this guy can sing, but adding a gospel choir to this song was just a bad call no matter how you slice it. Sorry Ledet, but sometimes less is more.
The Top Ten Sing "For The Longest Time" on American Idol (Season 11)
Sure, they're all really talented, but group performances are a risky business from the start. All the different vocal styles just seem to make the song lose some of its meaning. If three is a crowd, then ten is just overkill.
Erika Van Pelt Sings "New York State of Mind" on American Idol (Season 11)
This girl has what it takes to become a true singing sensation, but she's got to work on her dynamics. She's so loud all the time, and some of Billy's song need a little more TLC than that.
John Stevens Sings "She's Always a Woman" on American Idol (Season 3)
Though this was probably one of his better performances on the show, that's really not saying much. The pitch, the rhythm, it's just not how the song was meant to go. It makes sense that contestants want to make their version different from the original, and to be fair, this one does stick out… like a sore thumb.
Matt Cardle Sings "She's Always a Woman" on The X Factor (Season 7)
Maybe there's just something about this song that makes everyone but Billy unable to sing it, but this guy just can't seem to reach the high notes properly. She may always be a woman, but he isn't always on pitch.
The Yellow Jackets Sing a Billy Joel Remix on The Sing-Off (Season 3)
This group as a whole is incredible, but who decided to name Mr. High and Pitchy as one of the lead singers? Those high notes were painful to listen to and really put a damper on an otherwise well done performance.
More:
American Idol Recap: Colton Dixon Becomes the Piano Man