Happy Boxing Day to Our Favorite Pop Culture Butlers!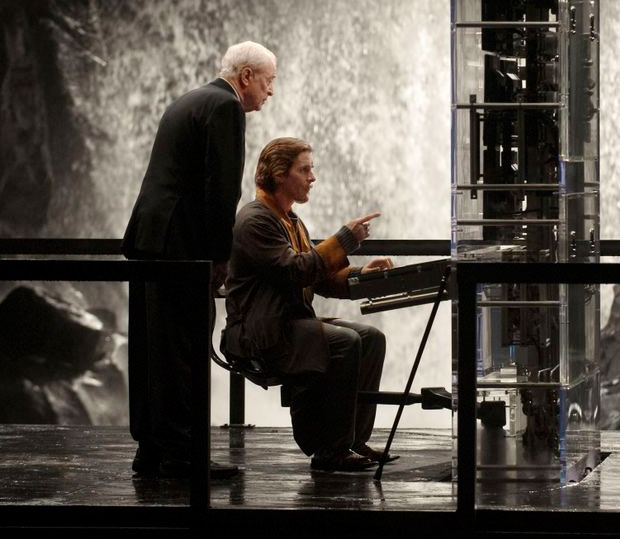 For many, the biggest holiday of the year has come and gone. All that remains of this year's Christmas festivities are torn wrappings, eggnog stains, and freshly marred egos courtesy of your family members' newest batch of scathing criticisms. But for a small, specific community, celebrations are just now kicking into high gear — and to those who wake up every December 26 with a toothy grin and shining eyes, we wish a Happy Boxing Day.
Chances are, you've heard tell of Boxing Day. You know that it comes right after Christmas, and that… um… well, it's… it's a day long. It, um… it might be Canadian? Face it, you have no idea what Boxing Day is. But the era of acceptability for this kind of ignorance is long over. Now, you can Google it. Or better yet, Ask Jeeves.
See, Boxing Day is, historically, actually a holiday set aside for servants and laborers — valets, handymen, butlers — to receive gifts and tokens of appreciation from their superiors. As such, we've rounded up some of our favorite pop culture butlers to give them the Boxing Day gifts they truly deserve…
Alfred Pennyworth
(Servant to Bruce Wayne, a.k.a. Batman)
Happy Boxing Day! We gift unto you: Emotional closure about your surrogate son's fate, delivered in a European café
Mr. Carson
(Servant to the Earl of Grantham on Downton Abbey)
Happy Boxing Day! We gift unto you: A return to the way things were back in the good old days.
Wadsworth
(Servant to the late Mr. Boddy in the film version of the board game Clue)
Happy Boxing Day! We gift unto you: A twist ending that reveals your innocence, and professes that dastardly Michael McKean the true murderer.
Ask Jeeves
(Servant to that uncle who still uses a desktop and has a hotmail account)
Happy Boxing Day! We gift unto you: A virus that'll take down Google for a full 24 hours. Carpe diem, my well-dressed friend.
Cogsworth
(Servant to the Beast in Beauty and the Beast)
Happy Boxing Day! We gift unto you: A body that is not made out of wood and springs.
Geoffrey Butler
(Servant to the Banks family on The Fresh Prince of Bel Air)
Happy Boxing Day! You Get: A lifetime supply of sarcastic one-liners at the expense of your insolent employers!
Niles
(Servant to the Scheffield family on The Nanny)
Happy Boxing Day! You Get: Same thing as Geoffrey… oh come on, they were having a sale!
Benson DuBois
(Servant to the Tate family on Soap, and then Gov. Eugene Gatley on Benson)
Happy Boxing Day! We gift you: A less disappointing series finale.
Hobson
(Servant to Arthur in Arthur)
Happy Boxing Day! We gift unto you: A promise of no further remakes.
Mr. Butlertron
(Servant to Principal Cinnamon J. Scudworth on Clone High)
We gift unto you: A revival of your wonderful, tragically short-lived series… if only…
Eugene Allen
(Servant to Presidents Truman, Eisenhower, Kennedy, Johnson, Nixon, Ford, Carter, and Reagan in real life)
Happy Boxing Day! We gift unto you: A movie. No, really. You're getting a movie.
And so, let us all disperse and pay gratitude to our own butlers. Our Jenkinses, Boggses, and Bradburys. For, Boxing Day is a time to remember just how much they've given to us, to recognize where we might be without them. And when someone scoffs at your ardent passions for whatever butler you might have at your employ, do not hang your head in shame. Simply, profess your love to be true. And when they ask why indeed you might care so much for the monocled fellow in question, all you need to do is stand up straight, stick out your chest, and proclaim…
Happy Boxing Day, everyone!
[Photo Credit: Warner Bros.]
More:
A 'YOLO' History Lesson: Drake's Slogan Dates Back to the 1700s
'Downton Abbey' Shocker: How Did You Feel About [Spoiler]!? — POLL
Merry Christmas, 'Doctor Who' Fans: Steven Moffat Says Movie 'Will Happen Someday'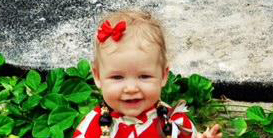 Jessica Simpson Announces Pregnancy With Adorable Photo