Happy Movember! Celebrities Teach You How to Wear Your 'Stache — GALLERY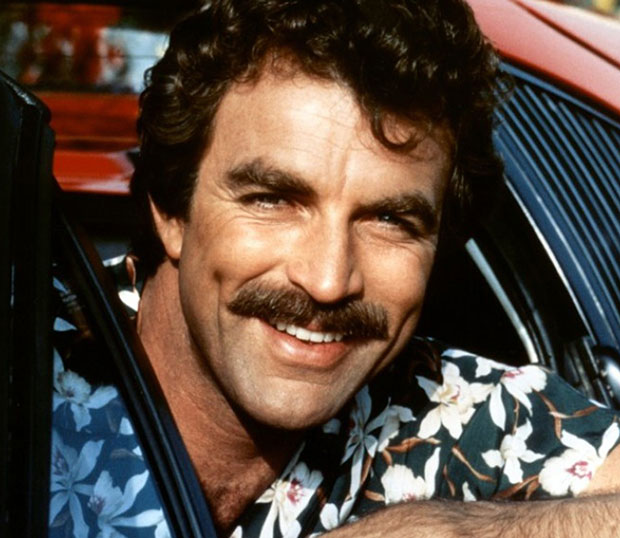 It's officially Movember, the one month each year that separates the men from the boys, as males all over the country try their darndest to grow mustaches. The reason? To raise awareness for men's health issues, specifically prostate and testicular cancer. We are one day in, how's your mustache looking?
Tom Selleck, the handsome fox pictured above, provides the gold standard for mustaches. Just look at that hearty, luscious, luxurious patch of hair on his upper lip. It's perfection in facial hair form. But, unfortunately, not everyone is blessed with the same 'stache-growing genes Selleck was lucky enough to inherit. And, as a result, we end up with some pretty patchy looking faces. To help you avoid looking like a half-shaven baboon this Movember, Hollywood.com has compiled the dos and don'ts of mustache growing. We've rounded up nine classic mustache styles and good and bad examples of each. Choose the facial hair that's right for you, and be the envy of all your friends this Movember.
Launch our gallery for the dos and don'ts of mustaches:
9 Right (and Wrong) Ways to Pull Off Classic 'Staches
Follow Abbey Stone on Twitter @abbeystone
[Photo Credit: CBS]
More:
Hair Wins Oscars: The Conspiracy Behind Ben Affleck's 'Argo' 'Do
'Hunger Games' Wes Bentley Inspires Movie's Wildest Beards
The 9 Wildest Movie Makeup Transformations — GALLERY

Country Music Association Awards 2012: See the Best-Dressed Stars of the Night (PHOTOS)
(Celebuzz)