Harry Styles: An Old Person's Guide to the One Direction Singer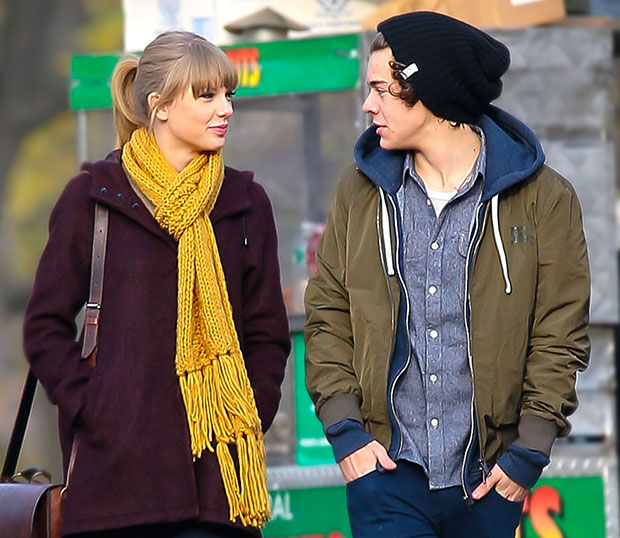 Now that the name Harry Styles is a permanent fixture on Google News, Twitter, and other major media (thanks in large part to his budding romance Taylor Swift), it's only fitting that we ask the important question: Who is this windswept British teen really? And if you're over the age of 16, should you care?
Let's break down the basics:
Who: Harry Styles
What: Singer of English-Irish boy band One Direction
Where: London and now, Planet Earth
When: All the time
Why: One Direction came in third on the UK version of The X Factor in 2010, make hit songs, he's dating Taylor Swift. And young girls love non-threatening teen boys who sing and dance.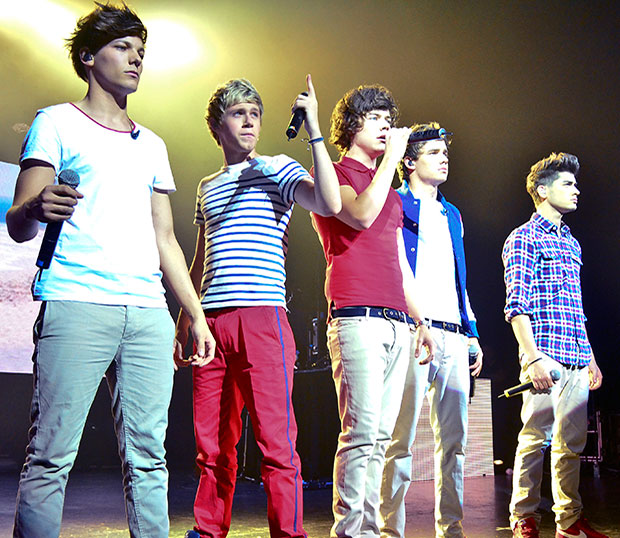 There's a glut of teen mag minutiae about the 18-year-old out there: his favorite drink (apple juice), his astrological sign (Aquarius), his favorite colors (orange and blue) and his biggest pet peeve (when people bite caps off glass bottles—OK).
But, really, who cares. Here, five actually fascinating old-people facts about the world's new Nick Carter:
1. He loves classic movies. Well, if classic is from the '90s and 2000s. He lists among his favorite movies The Notebook, Love Actually and Titanic. (Are you feeling the Taylor Swift love connection?)
2. He's cougar bait. He dated a TV host 14 years older than him, sparking fans to write death threats to her.
3. His musical idols are actually pretty cool. Styles mentions Foster the People, Coldplay and Kings of Leon as major influences.
4. He has four nipples. That is all.
5. He's totally 2013's answer to Flock of Seagulls.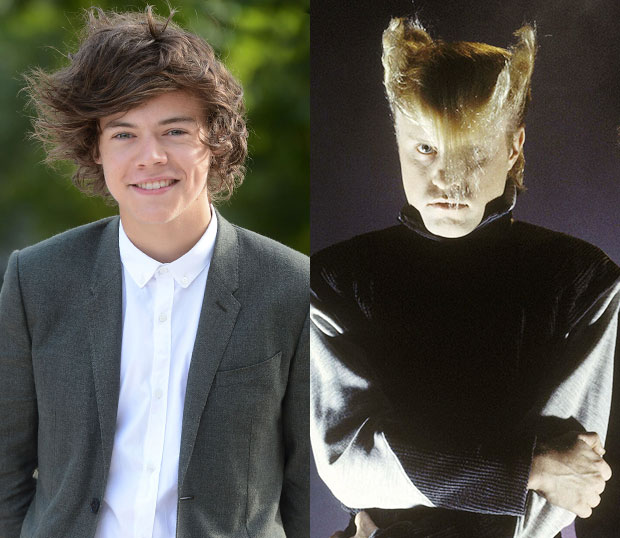 [Photos: Teach/FameFlynet Pictures, Wenn]
Follow Michelle on Twitter @HWMichelleLee
More: One Direction Turns Down Condom Deal: 5 Other Sexy Celebrity Products One Direction Fans Attack Married Woman Over Harry Styles Affair Rumors Taylor Swift Strolls With 'One Direction' Hunk Harry Styles… And a Baby?

'Les Mis': Who's Who of the Cast — PICS