Hello Kitty Doll Rockets to Space in Awesome 7th Grade Science Project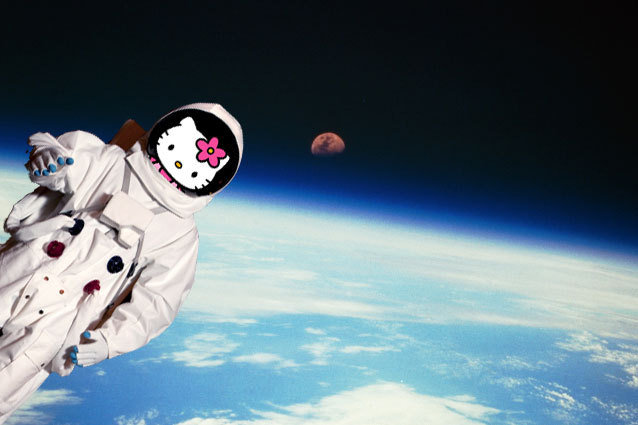 Since she was launched in 1974 by Japanese toymaker Sanrio, Hello Kitty has lived more than nine lives: she's been an adorable plush doll, a fashion inspiration, a TV star, even a pop singer. 
But now, thanks to Antioch, Calif. seventh-grader Lauren Rojas, Hello Kitty can add one more title to her impressive resumé: astronaut. 
As part of an over-achieving science project, Hello-Kitty-obsessed 13-year-old Rojas rocketed her doll into space, reaching an altitude of nearly 18 miles.
"My Dad and I were watching TV and this commercial came on and it was about these three guys who sent a weather balloon into space and I thought it would be the coolest project ever," says Rojas.
RELATED: $850 Quadrillion 'Star Wars' Death Star Weapon Rejected by White House
With dad's help on power tools, she built the weather balloon contraption, and attached a flight computer and four video cameras. Kitty was ready for take-off.
After a 90-minute flight, the balloon burst and Kitty landed in a tree 47 miles from the launch site. The footage from her fantastic voyage was cut into a four-minute YouTube clip by a family friend, and suddenly, Rojas was making friends and fans around the world. 
Next up, she'll enter the project into her school's science fair next week. (And she'd better get an A-plus, teachers.)
Now, if we could only get Lauren to banish some other famous kids' characters to space: how about we start with Barney and the Oogieloves?
[Photo credit: Hollywood.com illustration]
---
From Our Partners:

Young Han Solo Movie: Dave Franco to Star? (Moviefone)