Herbert Lom, 'Pink Panther' Actor, Dies at 95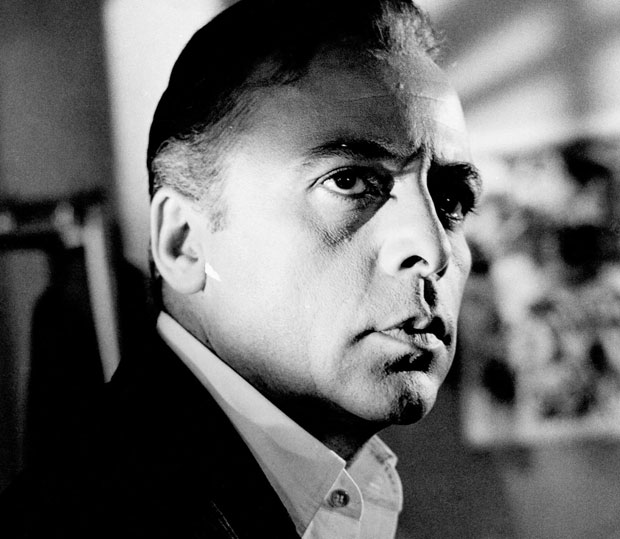 Czech-born actor Herbert Lom, who appeared in over 100 films but is best known for his portrayal of Chief Inspector Charles Dreyfus in the Pink Panther films, passed away on Thursday in his sleep, Deadline.com reports. He was 95.
Lom was born Herbert Karel Angelo Kuchacevic ze Schluderpacheru in Prague in 1917, but changed his last name to Lom when he began appearing in films in the 1930s. Lom escaped Nazi-occupied Czechoslovakia for England in 1939, and began appearing in small roles in British films in the 1940s. His breakthrough role came in 1942 when he was cast as Napoleon Bonaparte in The Young Mr. Pitt.
In 1955, Lom starred opposite Alec Guinness and Peter Sellers in The Ladykillers. Lom would go on to form a great friendship with Sellers by appearing in the Pink Panther films together, in which Sellers played the bumbling French detective Inspector Jacques Clouseau and Lom played his Chief Inspector, Charles Dreyfus. Lom's son Alec Lom spoke to the Associated Press of his father's friendship with Sellers. "He had many funny stories about the antics that he and Peter Sellers got up to on the set," he said. "It was a nightmare working with Peter because he was a terrible giggler and, between my father and Peter's laughter, they ruined dozens and dozens of takes."
Lom's other notable credits include the King of Siam in the original London production of The King and I (in 1953), and film adaptations of The Phantom of the Opera (1962), and two versions of Agatha Christie's mystery And Then There Were None (in 1975 and 1989).
Lom is survived by his sons, Alec and Nick, and his daughter Josephine.
Follow Abbey Stone on Twitter @abbeystone
[Photo Credit: WENN]
More:
Steven Spielberg Opens Up About His Dyslexia
Andy Williams, 'Moon River' Singer, Dies
Robin Roberts 'Energized' and Ready to Go Home After Bone Marrow Transplant