Here We Go Again: Lindsay Lohan Arrested for Assault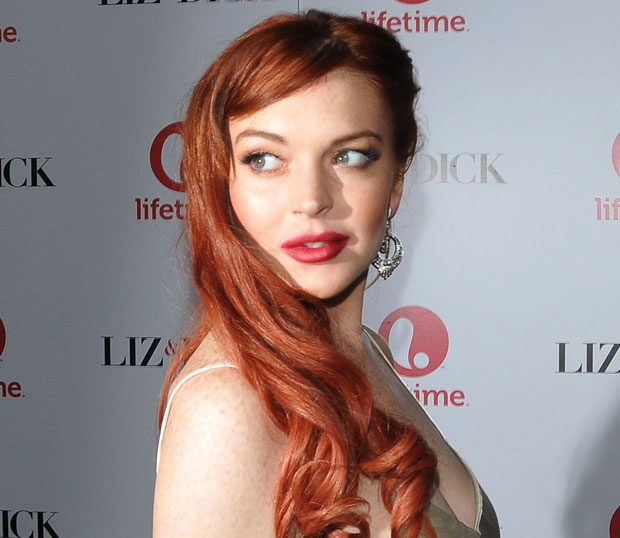 Turns out bad reviews for her role as Elizabeth Taylor in Lifetime's Liz & Dick weren't Lindsay Lohan's only problem this week. On Thursday morning, the actress was arrested for assault following an altercation with a 28-year-old female, an NYPD spokesperson confirms with Hollywood.com.
According to police, Lohan — who has been released from custody — allegedly assaulted the woman at 4 am in the Meatpacking District club Avenue in New York City. Lohan's rep has not yet responded to Hollywood.com's request for comment.
The arrest is the latest setback for the actress, who earned a victory earlier this year when her supervised probation — stemming from a 2007 DUI arrest — was lifted. Lohan, however, still remains on informal probation for a misdemeanor theft charge following accusations that she had stolen a necklace from a jewelry store in Venice, Calif., in 2011.
Despite her supervised probation being lifted in March, Lohan has still had a troubled 2012. In June, the actress was hospitalized following a car crash with an 18-wheeler semi-truck trailer, and, days later, was treated for exhaustion after being found unconscious in her bed while filming Liz & Dick in L.A. In September, Lohan was arrested (but never formally charged) for leaving the scene of an accident involving a pedestrian in New York City, and, in October, was one half of a domestic dispute with her mother that led to police intervention.
Lohan has also been the target of bad PR this year — not only was Liz & Dick panned by critics, but the actress was also criticized for canceling her Nov. 16 20/20 interview with Barbara Walters just days before the sit-down was scheduled to air after reportedly being dissatisfied with the direction of the interview.
The actress, however, seems to see the silver lining. "[I regret] nothing, because then I wouldn't have been able to cry in scenes at the drop of a hat," Lohan told Us Magazine last week. "I have it tattooed: 'Live Without Regrets.' I'm not saying I wanted to go to a jail cell, but I've drawn from all of it." In fact, Lohan even told Us' reporter that troubles have made her a better actress. By that logic, seems Lohan's ready for an Oscar.
More:
The Absolute Worst Moments in Liz & Dick
Liz & Dick Is Bad in the Worst Possible Way