Hillary Clinton Hospitalized For a Blood Clot — UPDATE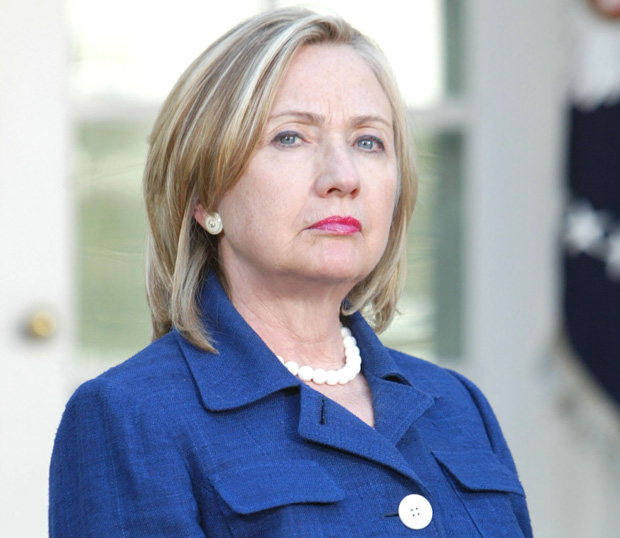 UPDATE: According to People, Hillary Clinton is in excellent condition after being hospitalized for a blood clot over the weekend and she did not suffer a stroke or neurological damage. Dr. Lisa Bardack of Mt. Kisco Medical Group and Dr. Gigi El-Bayoumi of George Washington University said of Mrs. Clinton, "We are confident she will make a full recovery. She is in good spirits, engaging with her doctors, her family, and her staff." 
Unfortunately it doesn't sound like Hillary Clinton is going to be out celebrating the New Year. The Secretary of State was hospitalized Sunday for a blood clot,
CNN
reports.
According to the report, doctors discovered the blood clot during a follow-up exam to the concussion Clinton, 65, had suffered earlier this month. And while it has yet to be revealed where the clot is located in her body, she is expected to remain at New York Presbyterian Hospital for 48 hours so that doctors can monitor her progress. They are also currently treating her with anti-coagulants.
"Her doctors will continue to assess her condition, including other issues associated with her concussion," Philippe Reines, Deputy Assistant Secretary of State said. "They will determine if any further action is required."
Clinton fell earlier this month after fainting from dehydration and suffered the concussion. At the time, she had been battling a stomach virus. Because of the concussion, Clinton has been working from home for the last three weeks and spending the holidays with her family. But, this latest development means that Clinton will be ringing in the New Year from her hospital bed.
Follow Lindsey on Twitter @LDiMat.
[Photo Credit: Carrie Devorah/WENN]
More:
Hillary Clinton Gets an Eyeful … of Christina Aguilera's Cleavage
Hillary Clinton Suffers Concussion After Fainting
It's Happening! Kim Kardashian Is Pregnant with Kanye West's Baby

Kim Kardashian Is Pregnant! How Kanye Broke the Surprising News

20 Hottest Bikini Bodies of 2012: Miley and More!