Holy Boobs! Jessica Simpson Takes Post-Baby Cleavage For a Walk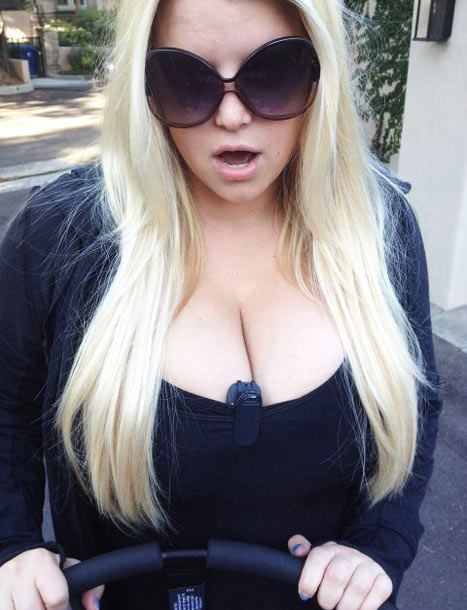 Jessica Simpson took "the twins" out on June 22 — oh, and also her adorable daughter Maxwell Drew. 
The new mom posted this pic on Twitter with the message, "Just taking a walk around the block. Street legal?" 
But now, all eyes are on the 
The Dukes of Hazzard
star, who recently signed a whopping $4 million deal with Weight Watchers to shed the pregnancy pounds. 
And it seems she's basking in the attention. Could a Got Milk ad be far behind?