Here Are Some Non-Violent, Practical Ways For Kanye West To Handle The Paparazzi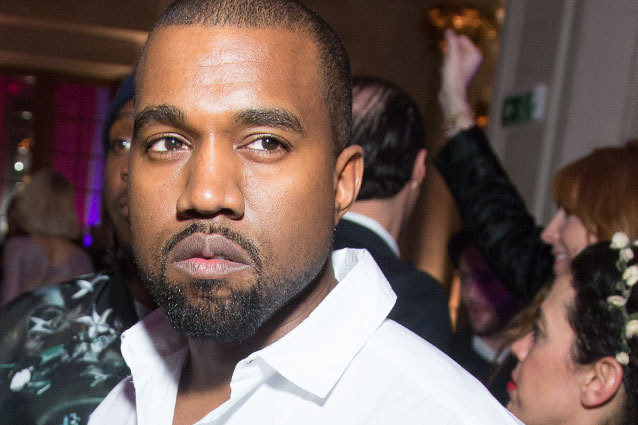 Victor Boyko/WireImage)

Look Kanye West, we kind of get it. Although we're not famous, and although we've never actually sat inside a Lamborghini like the one you own, we get that the paparazzi are pretty much the worst. We don't disagree with your labeling them 'bloodsucking mosquitos,' and we also would be freaked the freak out if we came home at 4AM to find a bunch of dudes in our driveway shoving cameras in our faces. We're not celebrities, but we feel for you.
And because we feel for you we have a few suggestions for how you might deal with the unpleasanet phenomena that is the 'razzis. Because, seriously dude. We don't want you to go to jail for smashing anymore cameras…or faces.
There's A Song Here, Man
Kanye is so lyrically on point, there's no reason he hasn't made a brilliant song about his experiences with the paparazzi. If he can rap about dropping out of school, losing his mother, dating Kim Kardashian, and pretty much everything else under the sun, he should be able to channel his 'razzi rage into one dope track. Oh, and he should get Alec Baldwin to feature on the song, or to at least spit a few ad-libs.
There's Always Paris
Kim and Kanye have spent plenty of time in the city of lights, and while the paparazzi follow them around there as well, we all know nothing beats Paris. The laws there are far more strict (at least since, y'know, that whole Princess Diana thing) and since Yeezy's been getting back into fashion, he might as well build a second home there for his new family, so he doesn't have to deal with the insanity of Hollywood photographers every day. Put that money to work and save yourself, Yeezy!
Be The Change You Want To See In The Paparazzi Laws
Kanye's a pretty fun dude when he's not losing his mind on Twitter (actually, he's kind of fun then too), and lots of folks want to hang out with him. He should strongly consider befriending a local politician who can help him jump start his political anti-Paparazzi movement. Sometimes, you gotta be the change you want to see in the world, as opposed to the guy pummeling the crap out of paparazzi at the airport. You can do it, Yeezy!
More:
Finally: A Second Photo Of Baby North West
Kanye West Blasts Paparazzi On Twitter
Here's Who We Want To See On The 'Yeezus' Tour
---
From Our Partners:


40 Most Revealing See-Through Red Carpet Looks (Vh1)


15 Stars Share Secrets of their Sex Lives (Celebuzz)