How Kristen Stewart Out-Earned Robert Pattinson By $8 Million This Year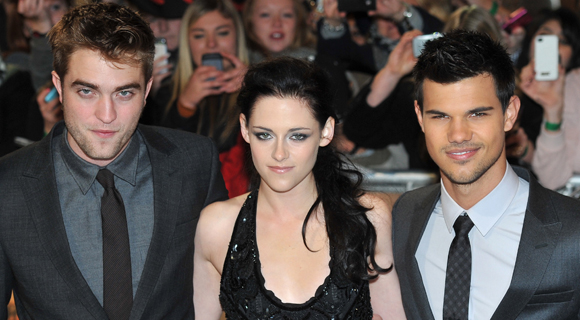 Glass ceiling? What glass ceiling? 
Stewart brought in an impressive $34.5 million last year, while 
Robert Pattinson
 and
Taylor Lautner
both earned $26.5 million. Not too shabby for any of them. But how did the 22-year-old actress manage to earn an extra $8 million on the side? 
While most of her cash came from
Twilight
, she also starred in another huge blockbuster this year, 
Snow White and the Huntsman.
Meanwhile, Pattinson had the low-budget
Bel Ami
which opened in only 8 theaters. And Lautner's 2011 ill-received action movie 
Abduction
only took in $82 million at the box office. 
That's going to buy a lot of hoodies and Converse.