5 Ways To Enjoy The New 'Fifty Shades Of Grey' Wine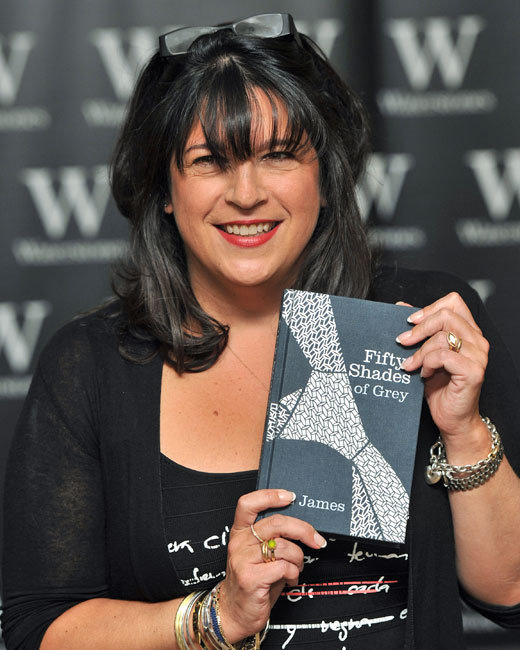 WENN
It's always fun when your favorite books come to life, and fans of the Fifty Shades Of Grey trilogy now have another way to enjoy the series. And for those of us who weren't so into the books, but do enjoy a good alcoholic beverage (responsibly, of course), there's this: the official Fifty Shades Of Grey wine selection. E.L. James, author of the bestselling series, has come up with one more way to get us in the mood, and even though it's totally gimmicky and totally a ploy to keep us talking about the books until the new movie comes out, we're into it. You may be wondering why on Earth you'd ever need a Fifty Shades Of Grey-themed bottle of wine, but we can think of a few scenarios where it might come in handy.
Enjoy Alone, As You Drink Away The Pain Of Learning That Charlie Hunnam Dropped Out Of The Film Project
Sons of Anarchy star and mega-hottie Charlie Hunnam has just confirmed that he will no longer be taking on the lead role of Christian Grey in the film adaptaion. We're gonna need to throw back a glass or two to work through this devastating news.
Enjoy With A Friend, As You Both Drink Away The Pain Of Learning That Charlie Hunnam Dropped Out Of The Film Project
No, seriously. How else are people supposed to deal with this reverse casting news? And since drinking alone can get a little creepy, it's always nice to invite over a friend. 
Enjoy At Your BFF's Bachelorette Party
Know anybody getting married this year? Every Bachelorette Party needs a theme, and who says erotic literature doesn't make for a good theme? Everyone at the party will have their choice of the Red Satin or White Silk wine, and you can imagine the kinds of gifts such a theme would inspire. Your BFF will thank you… we think.
Enjoy On Your Own Wedding Night, If Your Betrothed Is Into That Kind Of Thing
Are you the persone you know getting married this year? Celebrate your nuptials à la Christian and Anastasia, and you're sure to have an pretty interesting wedding night. BYOHT (Bring Your Own Handcuffs Though).
Enjoy At The 2014 Premiere Of The Fifty Shades Movie, As You Drink Away The Pain Of Coping With Charlie Hunnam's Non-Appearance In The Film
No, we're not ready to let this go yet. When the film finally premieres, we see throngs of SOA fans smuggling bottles of the Fifty Shades wine into theatres across the country, trying desperately to make sense of how studio executives could have let Charlie Hunnam slip between their fingers.