How to Stay Young 'n' Fun with Demi Moore — PHOTOS
What up, old people? Welcome to a brand new installment of Young 'n' Fun with Demi Moore. This week, Demi shows us all tips and tricks for staying cool and hip to the Millenials when you're out doing young stuff. Sometimes you gotta stand-out to fit into a crowd, you guys! Moore is hip on what those Young Peoples like because she's their kindred spirit, you see.
She's got all the major cool fashion trends down—hipster nonsense glasses, a jumper, metallic accessories, and geometric shapes—and she's not afraid to roll with a younger, fresher crowd (see: socialites and very young kewl fashion kidz: The Brant Brothers), either. Even when she is hanging with a fellow YoungPlus person, like Lenny Kravitz, he's at least still totally relevant to the Young Peoples crowd—hello! Kravitz is Cinna from The Hunger Games! Imagine all the killer scoop she must be getting about what's going on in the new movie.
We can't hate on Moore, because in the end, she seems to have a lock on that "forever young" thing. (Most twentysomethings look like humpback whale monsters compared to Moore.) We're even 67% sure it doesn't involve any sort of harvesting of organs or sleeping in a lotion suit at night—therefore, it seems only fair to show you the ways of being the ultimate Young 'n' Fun gal from the guru herself. So what do you do when you find yourself at something as cool and hip as an event at Art Basel Miami (like Demi here)? Follow the rules—which is to say, there are no rules!
So sit down, put on your favorite Skrillex song and learn from the master herself:
How To Be Young 'n' Fun: [a completely made-up guide that's not really] by Demi Moore
Chair Dance Like No One's Watching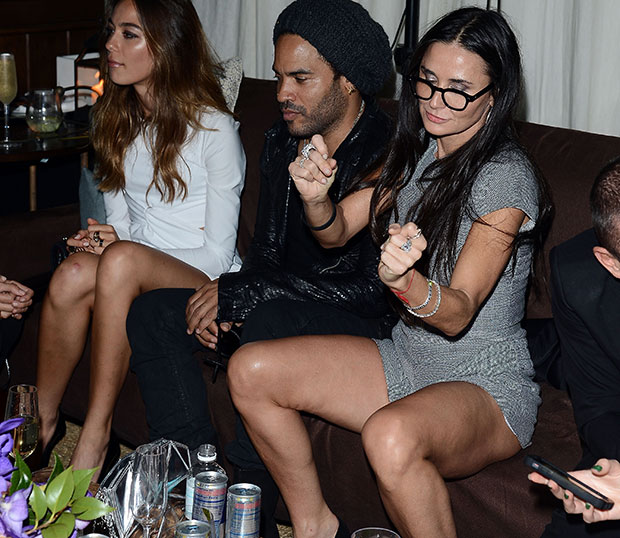 Act Really Mysterious: Use a Hair Shield!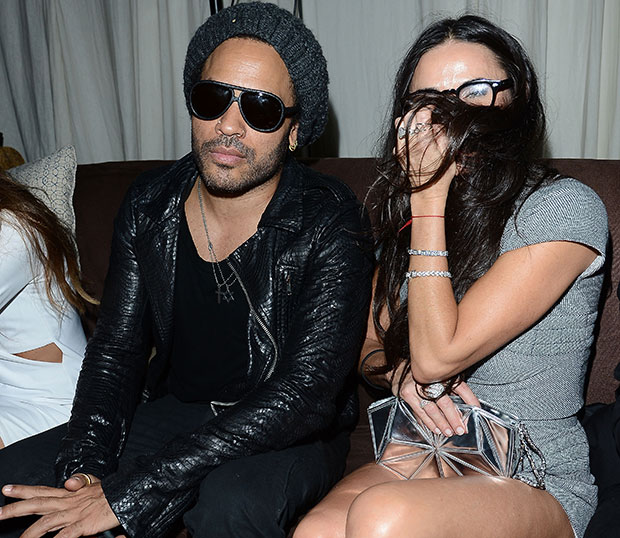 Keep the Souls of the Young in Your Intergalactic Purse for Freshness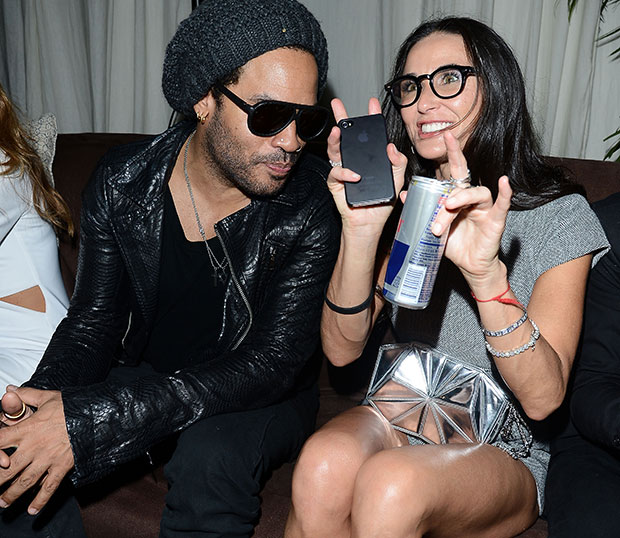 If All Else Fails, Accessorize with Buzzworthy Jailbait. (Bonus Points: if they look really disinterested.)
The importance is finding the perfect combination of excitement, disinterest, quirk, and young people (bonus points if they can't be fussed to look up for the photo) in order to perfectly cultivate your very own Young 'n' Fun persona. It's easy! See?
What do you think of Demi's tips for staying Young 'n' Fun? Are you a Young Person, or a YoungPlus? Just play it cool, in the comments!
[Photo Credit: Venturelli/WireImage (4)]
Follow Alicia on Twitter @alicialutes
More:
Demi Moore Is Dating A 26-Year-Old: Hurrah for Equal Opportunity Cradle Robbing!
Demi Moore Finally Changes Her Twitter Handle
Bruce Willis Urged Demi Moore To Seek Help Prior To Hospitalization

Kate Middleton Pregnant: A Look Back at Famous Royal Baby Portraits (PHOTOS)

Pregnant Kate Middleton Leaves Hospital After Four-Day Stay