How To Apply Beyoncé's Work Ethic To Your Daily Life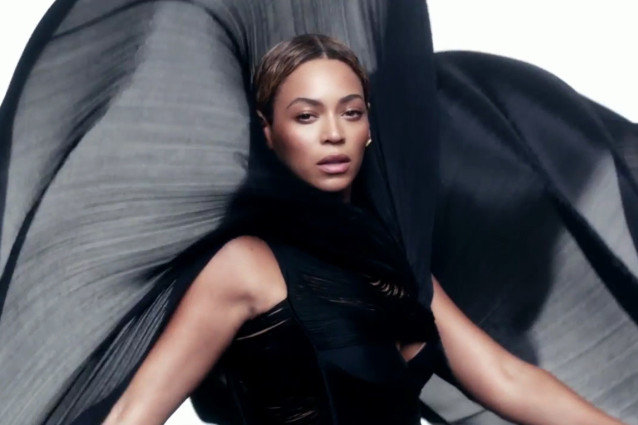 Supplied by WENN 
The year 2013 is coming to an end, and just when we thought "all" Beyoncé did this year was go on a world tour, we got hit with a super-secret visual album that shut down the whole internet and changed the game entirely. Beyoncé's album Beyoncé came out of nowhere and reminded us all that Beyoncé is King. This is her fifth consecutive album to debut at No. 1 on the Billboard charts — a feat that no other woman performer has achieved. Even if you're not a huge fan of her music, or you take issue with her personally, you have to admit that this woman's work ethic is insane. An entire album and 17 music videos kept secret, even as she was on a world tour? Epic. All kinds of epic. And in case one of your New Year's resolutions is to be more like Beyoncé, here are a few tips to point you in the right direction.
Stop Sleeping So Much
We know what you're thinking. What?! Stop sleeping? I'm not getting enough sleep! I just took a nap in the bathroom at work! Yeah, we know. But while we were all asleep, Beyoncé released an awesome secret, ninja, album that had 17 awesome secret, ninja music videos. Including the super-dope "Drunk In Love" video above. So, we're thinking she pulled a few all-nighters this year, at the very least.
Bring The Kiddies With
One cool thing about Bey is that, as much as she appears to work, she also seems to spend lots of time with the ever-adorable Blue Ivy. Parents can definitely take a few cues from her, as she's been bringing Bey along with her during her tour which gives them time to hang out and vacation in between shows. Bringing your kids along with you whenever possible can turn work into an adventure and makes for some excellent quality time.
Do What You Love To Do
One reason Beyoncé works so damn hard is that she's not, technically, at work. She's doing what she loves to do and that makes it a little easier to get up every day and keep grinding. This isn't to say that it's easy for her — but because she loves it, she makes it look easy.