3 Ways North West's Birthday Party Can Be Bigger Than Blue Ivy's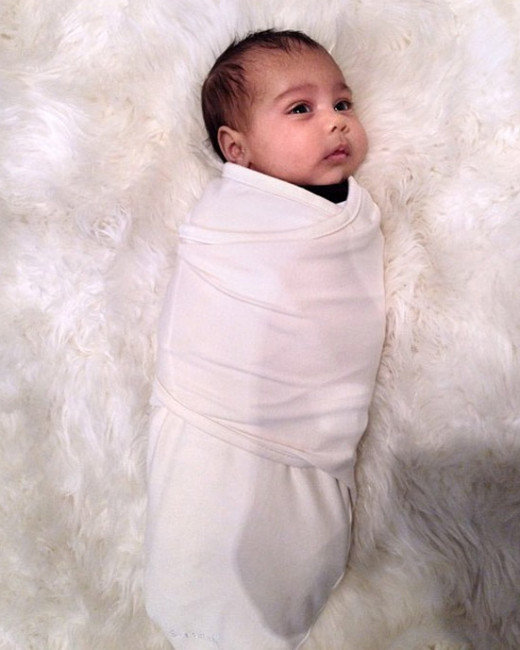 kimkardashian/Instagram 
We don't know what happened on your second birthday, but Blue Ivy Carter went to the zoo (which was rented out for her), had a princess-themed celebration (thrown by her parents, Beyoncé and Jay Z), and maybe got an Arabian horse (as in, an Arabian horse). Oh, and someone also dedicated a Tumblr to her. This is all fine and good, but poor baby North West! Her parents are going to have to go way overboard (well, they were probably going to do that anyway) just to compete! And it's really not their fault, it's the media! You know how the media is; they'll be all comparing Nori's party to Blue's to see which one was more ballerific. So wrong.
So yeah, we're here to help Kim Kardashian and Kanye West in this totally ridiculous, media-fueled competition. It's all in fun guys! Here are three ways North West's birthday party can out-baller Blue's.
Kim And Kanye Rent Out Yellowstone National Park
Because Yellowstone is a wayyy bigger deal than the zoo. Anybody can rent out a zoo. Okay, not anybody, but still. A national park? Such an epic, ridiculous, wild waste of of money. We love it.
Somehow Kim And Kanye Get Google To Change Their Logo To Something Nori-Themed 
Yeah, we don't even know how this would work, but since Blue got a Tumblr, Kimye might need to have the entire interweb go cray with one of those awesome Google doodles. One of the Os could be replaced with this adorable pic of baby Nori. #Ballerific
Nori And Family Enter The Party On A Fleet Of Arabian Camels
Oh, so Blue got one, single Arabian horse? Whatever. If Nori, Kim, and Kanye roll up on some Arabian camels, and there's, like, a whole fleet behind them bearing gifts for little North, everyone will ofrget all about that horse that Blue might have gotten. We don't really know how to work out the logisitcs of getting a one year-old to ride a camel, but there's gotta be a way to do it.