Hugh Hefner Reunites with Runaway Bride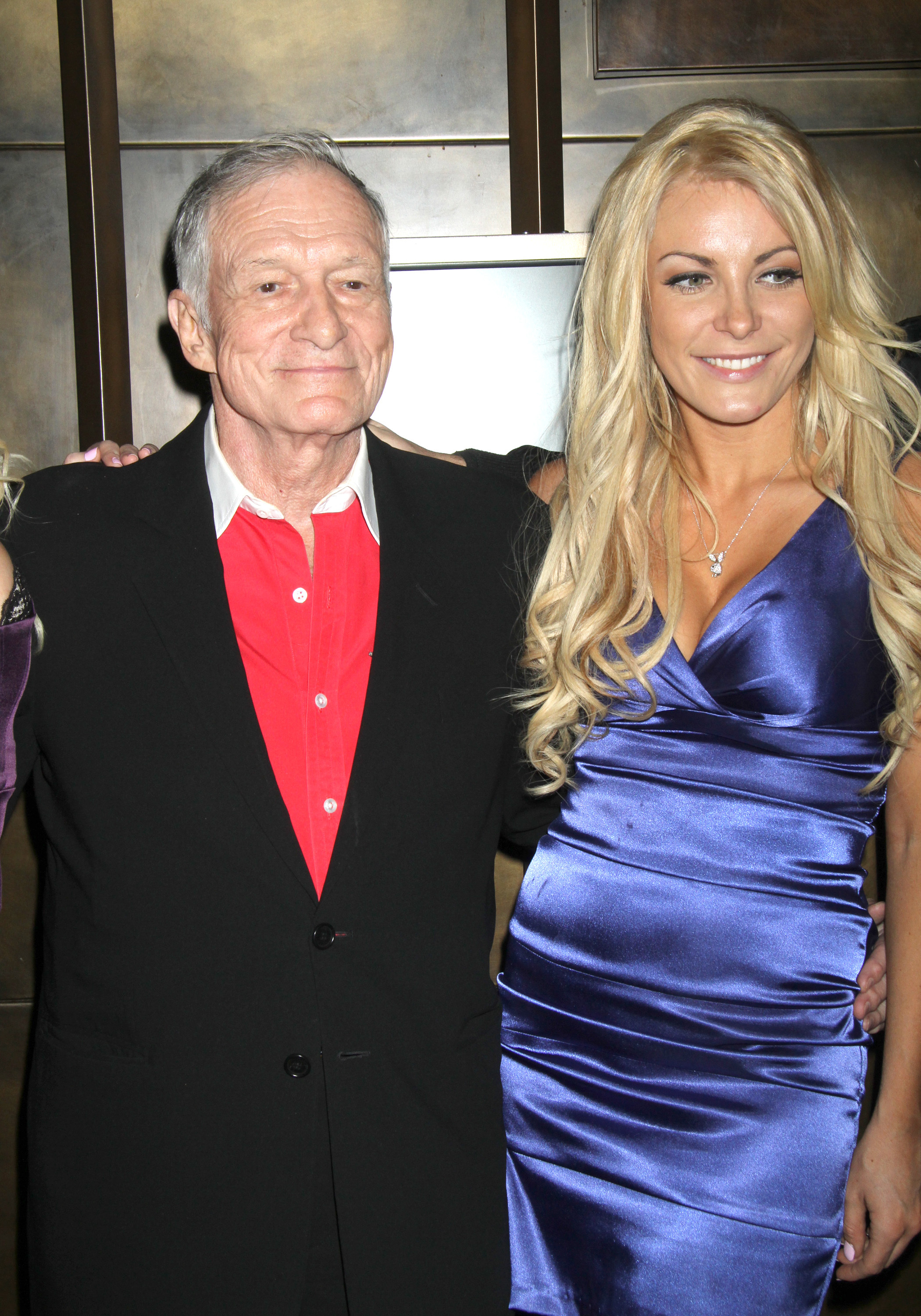 If at first you don't succeed, try, try again. At least that seems to be Hugh Hefner's motto when it comes to ex-fiancée Crystal Harris.
The two are back together, and only one year after the Playboy bunny left the business mogul, just five days before they were set to walk down the aisle.
Their break-up came in a fashion worthy of a dramatic TV show (luckily it was captured on their reality show, The Girls Next Door). The 26-year-old snuck out of the mansion where she was living for the past two years with her 86-year-old boyfriend, taking with her the $90,000 engagement ring and the Bentley that belonged to the octogenarian. The generous guy that he is, Hefner let her keep the car, the 3-carats, and apparently a piece of his brain heart.
When news came that the two were reconciling, he took to his Twitter page to explain (his lapse of judgement?). "Getting back together with Crystal Harris shouldn't be a big surprise, since I have a history of remaining close to former girlfriends."
He went on to say it was his long-time assistant, Mary O'Conner who "brought Crystal Harris back. Crystal was miserable & said so. Mary told Crystal to write & tell me, which she did."
Crystal confirmed the news on her Twitter page saying, "Yes @HughHefner and I are back together. Yes I am his #1 girl again. We are happy."
Photo Credit: WENN.com