'Hunger Games' Star Josh Hutcherson Honored for Gay Rights Activism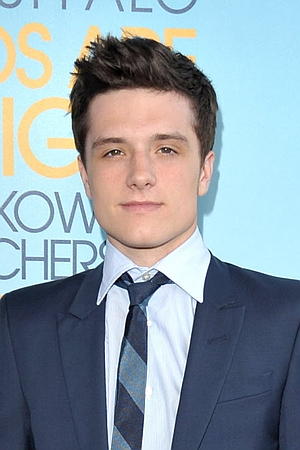 The Hunger Games' Josh Hutcherson has had a busy weekend. The 19-year-old actor, who was starring in the number 1 box office movie, finally got beat after 28 straight days at the top. But this weekend wasn't all bad news. On Saturday, Hutcherson was honored by the Gay and Lesbian Alliance Against Defamation.
At the group's 23rd annual Media Awards, Hutcherson was presented with the Van Guard award for helping bring awareness to the LGBT (lesbian, gay, bisexual, transgender) community. The actor is heavily involved with the organization Straight But Not Narrow, which helps educate young straight males about the importance of acceptance. The anti-bullying campaign was first started by Victorious star Avan Jogia, who wanted to use his peers, along with comedy, as a way to positively influence his views about LGBT teens.
Other honorees included 43-year-old transgender activist Chaz Bono whose mom, Cher, presented her son with two awards. The first transgender contestant to appear on Dancing With the Stars won for outstanding documentary. Bono's transition from female to male was filmed and made public in the OWN release, Becoming Chaz. He also received the Stephen F. Kolzak Award, which is presented to those whose work promoting equality has made a difference.
For a full list of winners go to GLAAD's website.
And to learn more about Hutcherson's work with SBNN, check out his PSA.