'Hunger Games' Star Liam Hemsworth Says Miley Cyrus Makes Him 'Very Happy'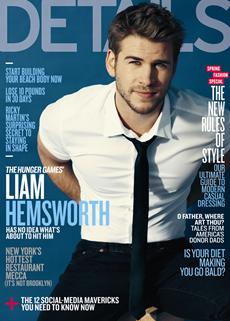 In keeping with the tone of Valentine's Day, Liam Hemsworth had a few things to say about his own love life in the March issue of Details magazine. On a rare occasion, the actor opened up about his relationship with his superstar girlfriend, Miley Cyrus, whom he met on the set of The Last Song in 2009. And sorry to disappoint ladies, but it looks like he's still as smitten as ever with his former co-star.
Hemsworth told the magazine, "She makes me really happy. When you start [filming a movie], you want to be professional, but when you're filming those scenes with someone and pretending to love them, you're not human if you don't feel something." And just like that, he explained the inevitable flaw in all Hollywood romances — the undeniable attraction one feels for their co-stars. Let's just hope (for Miley's sake) that doesn't end up being the case between him and his most recent on-screen love interest, Jennifer Lawrence.
Speaking of which, Hemsworth is gearing up to star in one of the hottest movies of the year, playing Gale in The Hunger Games. And while the actor is no stranger to the big screen, nothing can prepare him for the amount of popularity that's sure to come his way once the film hits theaters in March. I mean, we're talking having-your-face-on-the-side-of-a-lunchbox kind of famous. But hey, that's the beauty of working with a huge franchise, just ask Daniel Radcliffe and Robert Pattinson. So how did Hemsworth end up with such a role of a lifetime? Here's what he had to say.
Hemsworth recalled how he got the call from Gary Ross, the director of The Hunger Games, about a year ago, explaining, "I was half asleep, listening to the voice mail. He was like, 'You did a great read. Do you want to come and do the movie?' I was like, 'Oh s–t!'" However, even if the film does become just as successful of a series as Harry Potter or Twilight, Hemsworth isn't looking to gain insight from his male predecessors, who are pros when it comes to this sort of worldwide fame. He stated, "What do you say to someone [about how to deal with that sort of fame]? 'Your life is going to change?' OK. Thanks. Cool." I think he'll change his tune by the time this is all over. But for now, feel free to enjoy the hunky pics from his Details photo shoot below!
Click on the picture above for more photos of Liam Hemsworth.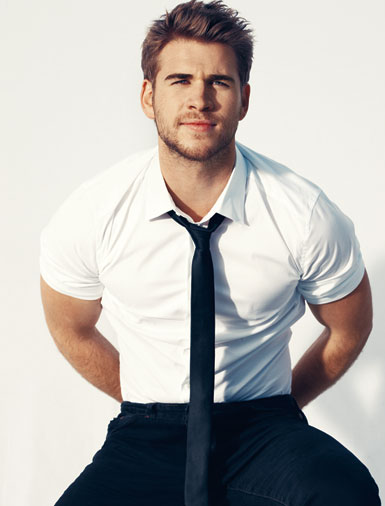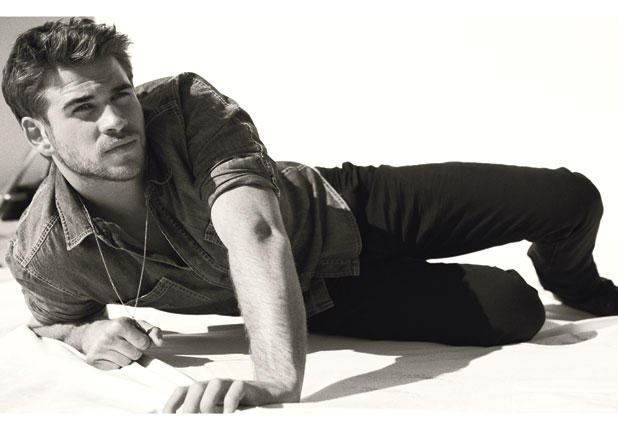 Source: Details