'I Love Lucy' and 'My Three Sons' Actress Doris Singleton Dies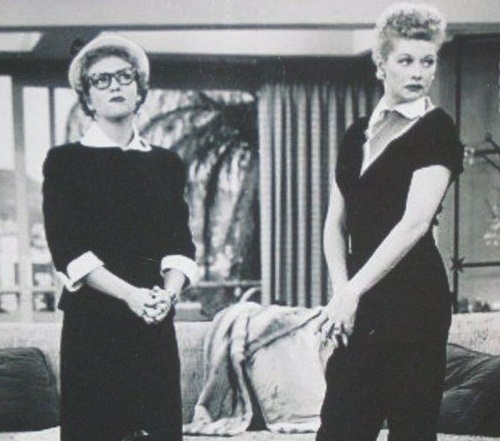 Actress Doris Singleton, a mainstay among classic sitcoms like I Love Lucy and My Three Sons, died on Tuesday at the age of 92. People reports that Lucie Arnaz, daughter of Singleton's former costars Lucille Ball and Desi Arnaz, has confirmed the report.
Singleton is perhaps most memorable as I Love Lucy recurring character Caroline Appleby, the snobby "friend" to Lucy Ricardo (Ball) and Ethel Mertz (Vivian Vance), whose well-to-do attitude often caused grief to her social circle. Singleton maintained a lengthy professional relationship with Ball, appearing on many of her later television series The Lucy Show and Here's Lucy, as well as her TV movie Lucy Moves to NBC.
Singleton also had recurring roles on the comedies My Three Sons and Angel, and appeared on many additional programs including The Dick Van Dyke Show, The Munsters, and Hogan's Heroes, among others.
The actress was married to comedy writer Charles Isaacs until his death in 2002.
[Photo Credit: CBS]
More:
Bethenny Frankel's 'Saved By The Bell' Past Revealed! — PIC
98 Degrees' Jeff Timmons Talks (On-Camera?) Reunion, '90s Nostalgia, and More!