You Will Love Iggy Azalea's Latest Twitter Rant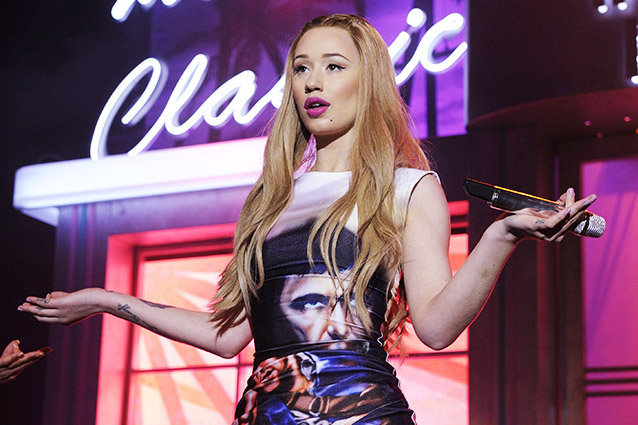 DC5/WENN
These days, you're not a celebrity until your Twitter rant becomes a headline, so it's safe to say that Iggy Azalea has officially made it. But this is one Twitter rant you might want to bookmark, because it's fierce, it's brilliant, and it's powerful. The Australian rapper — and reigning queen of Fancy — took her fabulous self to the Reagan National Airport in Washington, D.C. last week and was greeted by the paparazzi. It was 6 AM and, like every other human being on the planet, Iggy doesn't wake up with her hair flat-ironed and her eyeliner already in position. The Internet temporarily exploded with negative comments and memes about how the rapper looked without make-up on, and Iggy responded on her Twitter with fantastic aplomb.
She pointed out that 1.) it was six in the morning, and 2.) she clearly wasn't bothered by the paparazzi taking her photo (which is why she was pleasant and smiling — quite a feat in and of itself at 6 AM), and 3.) everyone commenting and trolling about was participating a truly viscious, unhealthy cycle in which women are the biggest victims. In Iggy Azalea's words:
"I think it's wrong of the world to make woman feel shot enough about themselves that they need a full beat of makeup to catch an airplane… It's basically promoting women to ridicule eachother over an unattainable standard if beauty that media creates for us…"
This amazingly feminist, powerful Twitter rant (which went on for a bit) gets two snaps and a circle. We can blame the media for unfair beauty standards, but in this case we really have to look at ourselves — the fans of pop culture. We feed the beast every time we make a big deal about women going make-up free. Kudos to Iggy Azalea for calling everyone out.
Follow @Hollywood_com Follow @shannonmhouston