An In-Depth Look at Some of Drake's New Lyrics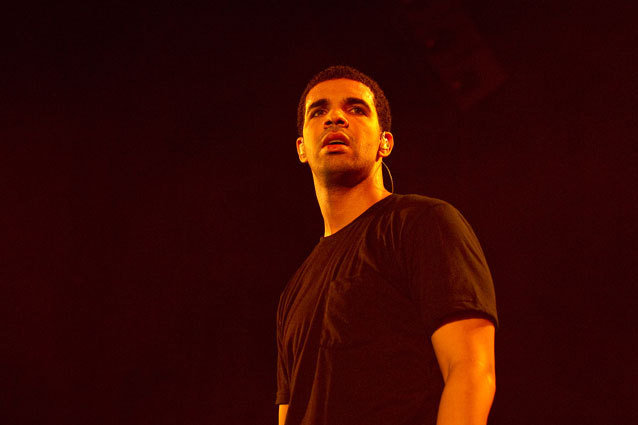 Carsten Windhorst/WENN
I'm not the only one playing Nothing Was The Same on repeat, right? Drake just gets me. But if you need some motivation to buy the album (or at least YouTube it) consider some of these great NWTS lines:
"Lately I've been feelin' like Guy Pearce in Memento"
Tuscan Leather

Who doesn't love that movie? Drake does. And Guy Pearce is pretty dreamy.
"Naked women swimming that's just how I'm living / Donate a million to some children, that's just how I'm feeling"
Furthest Thing
His pool is filled with skinny-dippers and he gives money to charity? Drake is one bad-ass philanthropist.
"This ain't the son you raised who used to take the Acura / 5 a.m. going shoot Degrassi up on Morningside"
Worst Behavior
Drake started at the bottom on a teen drama and he's not going to let us forget it.
"Passive aggressive when we're texting, I feel the distance"
From Time
Drake just wants you to talk and be open with him.
"My license been expired I renew it after the weekend / F**k I know I said that s**t the last seven weekends"
Connect
You hate the DMV and so does Drake, so you should buy his album.
"Tonight was your night, go get you some lobsters and shrimp"
305 to My City
Drake knows the way to a girl's heart. And stomach. I hope she's not allergic to shellfish.
"Heard once that in dire times when you need a sign, that's when they appear / Guess since my text message didn't resonate, I'll just say it here" 
Too Much
Even Drake puts too much of his relationships on texting. Oh, Drake, just give her a call. Girls love that s**t.
"Cake, cake cake, cake cake, cake"
Pound Cake/Paris Morton Music2
So Drake technically doesn't sing this part but it's a good insight into him and Jay Z's favorite sugary treat.

"Next time we talk, I don't want to just talk, I want to trust / Next time I stand tall I want to be standing for you"
Own It
Classic emotional Drake.
More:
Kanye Feuds with Jimmy Kimmel
Official 'Hunger Games' Soundtrack Released
Should Justin Timberlake Stick With Acting?
---
From Our Partners:


40 Most Revealing See-Through Red Carpet Looks (Vh1)


15 Stars Share Secrets of their Sex Lives (Celebuzz)