Inauguration 2013: Lupe Fiasco Escorted Off-Stage at Concert Following Anti-Obama Rant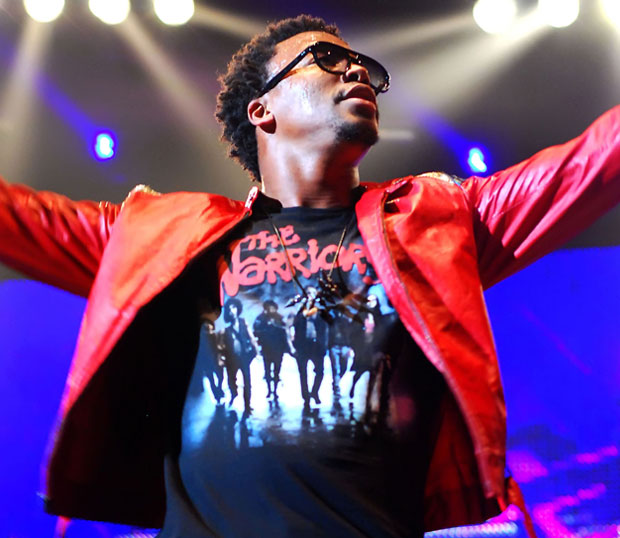 Rapper Lupe Fiasco lived up to his surname at a pre-inauguration performance at the Hamilton Live Theater Sunday night. The outspoken artist, who has criticized President Barack Obama for his views on the Israeli-Palestinian conflict, unleashed a diatribe against the recently sworn-in president halfway through a performance.
"[Rush] Limbaugh is a racist, Glenn Beck is a racist, Gaza Strip was getting bombed, Obama didn't say s**t. That's why I ain't vote for him, next one either," Fiasco rapped on stage.
Fans at the concert to hear Fiasco weren't pleased with his verse, however. Soon after the crowd began to grow restless with the rapper's views, Fiasco was escorted off-stage by security. Organizers of the event released the following statement about Sunday's concert:Lupe Fiasco performed at this private event, and as you may have read, he left the stage earlier than we had planned. But Lupe Fiasco was not "kicked off stage" for an "anti-Obama rant." We are staunch supporters of free speech, and free political speech. This was not about his opinions. Instead, after a bizarrely repetitive, jarring performance that left the crowd vocally dissatisfied, organizers decided to move on to the next act. Lupe Fiasco repeated the one song for more than 40 minutes.
Fiasco's rep didn't immediately respond to Hollywood.com's request for comment. In 2011, Fiasco spoke to CBS News about his stance on the President, telling Shira Lazar, "In my fight against terrorism, to me, the biggest terrorist is Obama, and the United States of America … I'm trying to fight the terrorism that's actually causing the other forms of terrorism. You know, the root cause of terrorism is the stuff that the U.S. government allows to happen, and the foreign policies that we have in place in different countries that inspire people to become terrorists. And it's easy for us because it's just some oil."
As for the inauguration fiasco, we'd bet the rapper's harsh words have mellowed for Obama following the president's A-list singing support.
[Image Credit: Wenn]
More:
Inauguration 2013: Beyonce, Kelly Clarkson, & More Perform. Who Was Best?
2013 Inauguration: What Are You Most Looking Forward to Seeing? Beyonce? Hats?
Michelle Obama Rocks New Bangs: The Best and Worst in Celebrity Fringe

Craziest Celebrity Swimsuits Ever (Celebuzz)