Inside Jennifer Hudson's Heartbreaking Murder Trial Testimony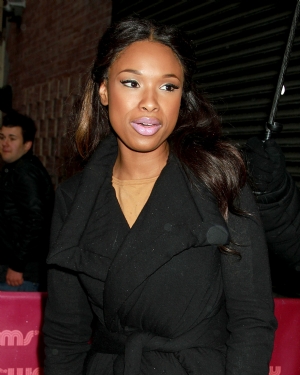 Oscar and Grammy winner Jennifer Hudson took the stand on Monday to testify in the case surrounding the 2008 murders of her mother, brother and nephew — and, understandably, it didn't take long before Hudson's emotions got the best of her.
"My name is Jennifer Kate Hudson," said the Dreamgirls star. "I'm an actress and a singer."
She continued, explaining that she had warned her late sister about William Balfour, the man who stands accused of the brutal killings and against whom Hudson was testifying: "None of us, myself, my mother, or my brother, we did not like how he treated her, and I didn't like how he treated my nephew."
With that, Hudson broke down crying and had to stop for a moment to regain her composure.
Hudson went on to explain that she knew something was wrong on the morning when her family members' bodies were found because her mother hadn't texted her and didn't reply to a message. Later her sister called her fiancé David Otunga's phone. "I remember it like yesterday, obviously," said Hudson. "[Otunga] couldn't understand what she was saying because she was so hysterical, and I grabbed the phone from him, and that's when she told me."
Balfour was estranged from the singer's sister, Julia Hudson, at the time of the murders. He's accused of shooting them in a jealous rage and has pleaded not guilty.
More:
Janet Jackson Unveils Slimmer Body in NutriSystem Ads
Jennifer Hudson Honors Whitney Houston at the 2012 Grammy Awards
Learn Why Jennifer Hudson Bailed On Michael Jackson Tribute Concert
[People]