Inside Justin Timberlake and Jessica Biel's Star-Studded Engagement Party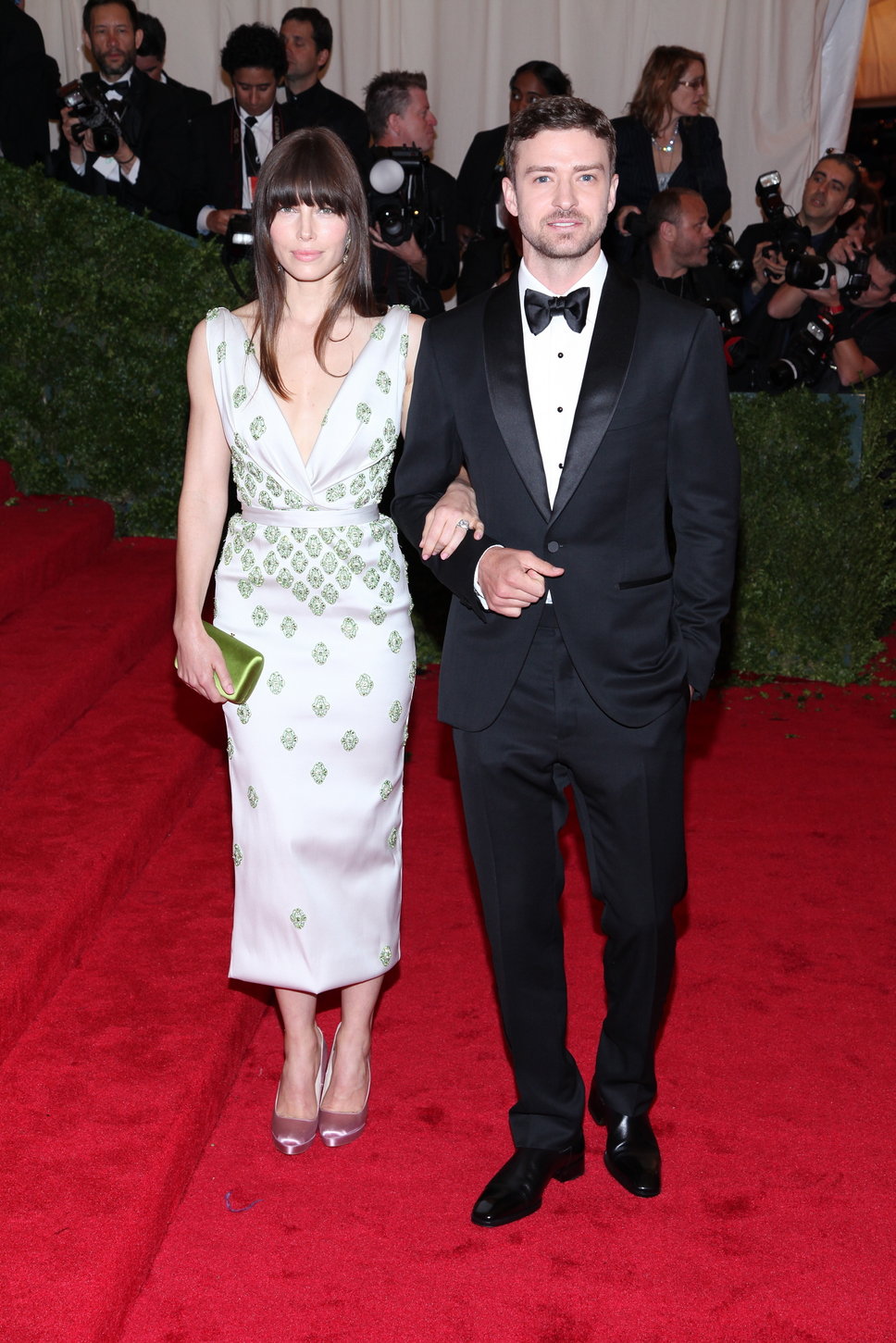 While the rest of the nation celebrates Memorial Day with a bevy of BBQs, Justin Timberlake and Jessica Biel attended a different kind of bash this weekend: Their engagement party. 
People
reports that the incomprehensibly beautiful couple attended a cocktail party in Los Angeles on Saturday for their impending nuptials thrown by Biel's stylist. Among friends and family who attended were famous pals like
Ellen DeGeneres
,
Amy Adams
, Timberlake's
'NSYNC
 band mates
JC Chasez
and
Lance Bass
, and his collaborator
Timbaland
, who made a speech to toast the happy couple. (You know what's cooler than a Timbaland speech? A
billion
Timbaland speeches.) 
The couple, who got engaged back in January after an on-and-off courtship, partied and danced through the night before they left at 12:30 in the morning. (The deejay reportedly played classics like Madonna's "Holiday" and Whitney Houston's "I Wanna Dance With Somebody," though curiously, not Timberlake and Andy Samberg's SNL sensations "D**k in a Box" or "Motherlover.") 
A source told People that Timberlake, 31, and Biel, 30, who will reportedly tie the knot this summer, "looked very happy" at the affair. 
[Photo credit: WENN.com]
More: