Instagram Apologizes for New Policy: 5 Celeb Pics We'd Gladly Pay For
After the announcement of its new Privacy Policy and Terms of Service elicited many a cry of "That picture of my tri-berry waffles is my intellectual property!" and "Don't sell my soul, I mean, cat photos!" Instagram's co-founder Kevin Systrom issued an apology on Tuesday night. "Thank you, and we're listening," it begins.
Systrom's message goes on to debunk the two biggest rumors working everyone into a tizzy yesterday: they do not plan on selling your photos, and they do not claim ownership over your photos. "It was interpreted by many that we were going to sell your photos to others without any compensation. This is not true and it is our mistake that this language is confusing. To be clear: it is not our intention to sell your photos. We are working on updated language in the terms to make sure this is clear," Systrom writes. And then, the kicker, "Instagram users own their content and Instagram does not claim any ownership rights over your photos … Period."
Every amateur photographer, hobbyist, oversharing girlfriend, and pet lover can now breathe a sigh of relief. And businesses that use Instagram, such as National Geographic, who decided to suspend their accounts due to the new policy, can now get back to posting glorious photographs of exotic locations and beautiful people.
But the hoopla surrounding Instagram's Tuesday announcement got us thinking. Which accounts would we be willing to dig deep into our pockets for? If Instagram pics were for sale, here are five Instagram photos we would gladly pay for:
1. We love President Barack Obama almost as much as he loves his pizza, and we would do all that it takes to maintain access to "Hey, he's just like us!" gems such as this.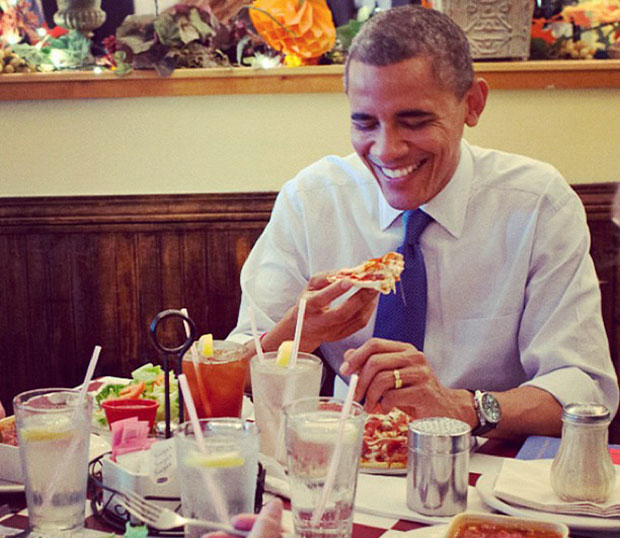 2. Where would be get our Jelena news (and accompanying totes adorbz pics) without Instagram? 
3. Snopp Dogg AND David Beckham AND a cartoon soccer playing bear? Snoop Dogg/Lion/Carnivorous Beast/Whatever is king of the Instagram, and we would shell out the big bucks to hang some of his posts in our living rooms. Like, as art.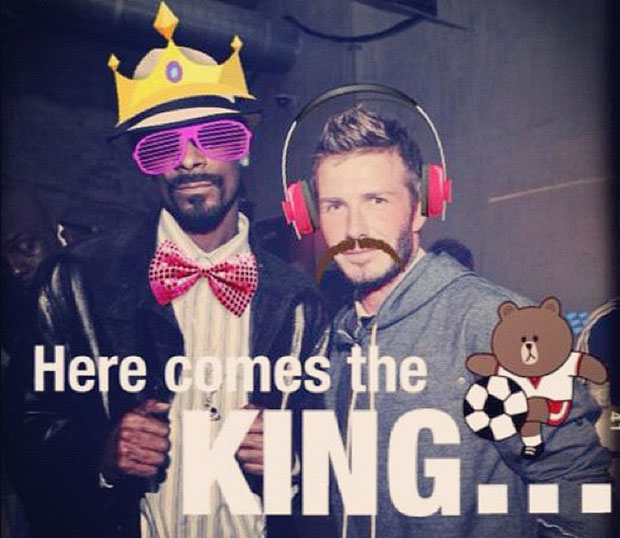 4. Who doesn't love a good Kim Kardashian gratuitous underwear pic. "I'll take one in poster size!" says teenaged boys everywhere.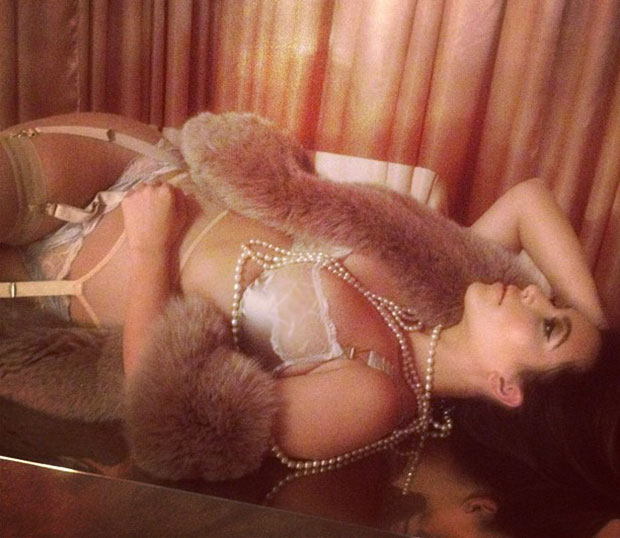 5. Taylor Swift plus her cat Meredith equals true love.
BONUS: Ginny (who has over 139,000 followers) is everything you could ever want in an Instagram post. 
Follow Abbey Stone on Twitter @abbeystone
[Photo Credit: Instagram]
More:
Honey Boo Boo vs. The Kardashians in a Christmas Card Showdown
'Time' Names Barack Obama Person of the Year, But Who Is YOUR Person of the Year?
Zooey Deschanel and Ben Gibbard Divorce Finalized: Zooey Asks Siri for Dating Advice
You Might Also Like:

20 Hot (and Horrifying) Movie Sex Scenes