Is Drake Attacking Rihanna In His New Song 'No Lie'?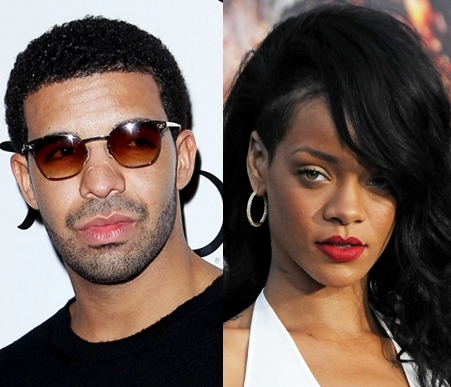 There's never a dull moment in the world of Drake. If he's not taking physical swings at Chris Brown, then he's taking figurative ones at Rihanna. The rapper just dropped the video for "No Lie" — a collaboration with 2 Chainz — which features the rappers in all their glory as scantily clad women, covered in paint, dance around them. But the visual effects pale in comparison to the highly suggestive lyrics that Drake dishes out to a former Grammy winner that could very well be Rihanna herself.
Though it's unclear exactly who Drake is referring to throughout the song, a few particular verses certainly seem to be aimed in the 24-year-old bombshell's direction:
"Aww that look like what's her name, chances are it's whats her name. Chances are if she was actin up then I f—ked her once and never f—ked again. She could have a Grammy, I still treat her ass like a nominee. Just need to know what that p—sy like so one time is fine with me."
Rihanna has won a total of five Grammys and has been nominated a total of 17 times, so it's highly possible that Drake's reference is in fact meant for her. Or he just surmised that the media would make that connection and this is just one big publicity stunt to help promote his song. So if that's the case, then well played, Drake! Do the Kardashians know about you?
Do you think Drake's new single is about Rihanna? Check out the video below and sound off on your thoughts in the comments below!
More:
Drake Expected to Be Charged for Fight with Chris Brown