Is Rob Lowe Really Too Good Looking to Get Good Roles?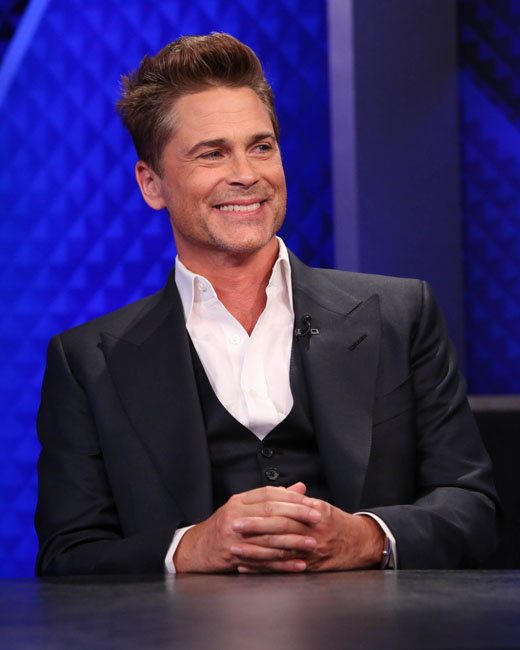 Getty Images
Rob Lowe is nothing if not candid. In promoting his new book, Love Life (the follow-up to 2011's Stories I Only Tell My Friends), Lowe has been espousing his opinions on subjects as diverse as the relative merits of Justin Bieber and big government, as well as re-enacting his awkward kissing scenes with Jewel while shooting the short-lived TV show The Lyon's Den.  
One other revelation that came out of the book — which largely features stories about his wife and sons — is that Lowe feels as though he's been typecast because of his good looks.
"I've been told, as I'm sure others have been countless times, that the way I look precludes me from playing a cop or a doctor or a regular guy," the actor told Fox News.  "'A PTA father would never look like that!' Meanwhile I am a PTA father but I've never been precluded from playing an arrogant, rich prick. So what does that tell you?"
There is no denying that the former teen heartthrob and Brat Pack member was, is and probably always will be an extremely attractive man. His looks helped him overcome everything from a sex tape scandal (before that was fashionable) — something Lowe will parody with an appearance in this summer's Jason Segal-Cameron Diaz comedy Sex Tape — to one of the most reviled moments in Oscars' history when he sang a cringe-inducing duet with Snow White.
The reality is that all actors are typecast in some ways based on their looks. Film and television is a visual medium and there's no escaping the fact that a person's appearance plays a role in that. He might not be in the running for some of the roles that Paul Giamatti or Patton Oswalt might play, but they're not going to be in the running for a whole lot more roles that an actor with Lowe's physical gifts would be.
Still, Oswalt's Young Adult costar Charlize Theron has proven that being gorgeous doesn't have to stop an actor from getting substantial roles. Her physical transformation for Monster was convincing enough that audiences were willing to put aside the fact that she was still more attractive than the real Aileen Wuornos, the serial killer on whose life it was based. The same was true for Halle Berry in Monster's Ball. Men considered just as beautiful as Lowe like George Clooney and Matt Damon have also downplayed their inherent good looks for roles (Syriana and The Informant! come to mind).
In fact, it's easier for most actors to do that — slide into a better looking version of a "normal" person — than it is for actors like Giamatti or the late Philip Seymour Hoffman to be seen as leading men, no matter how talented they are as performers.  
While it's true that Lowe earned his way in Hollywood by virtue of his matinee idol good looks, that doesn't mean that it has to continue to define him… just as it hasn't always defined Brad Pitt or Leonardo DiCaprio. If he wants it to change, then he needs to continue taking roles like the creepy plastic surgeon in Steven Soderbergh's Liberace biopic Behind the Candelabra.
Lowe has been around long enough that he knows the game and how to work around any stigma that might be attached to his being handsome. It's incumbent on him to fight for a role if he really wants to play it… even if it is just a PTA dad. That's the nature of Hollywood for all actors, not just the pretty ones. It's really hard to find a way that Lowe's looks have been a true hindrance to him, and when he's playing someone's ridiculously attractive grandfather in 15 years, we won't feel bad for him then either.