Is Second Time the Charm for 'Teen Mom' Jenelle Evans?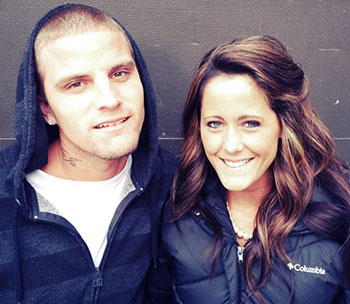 Well, she certainly didn't waste any time.
Teen Mom star Jenelle Evans, 20, announced on Twitter Monday that she and boyfriend Courtland Rogers are engaged. This news came only a few months after she broke off her engagement to her ex Gary Head, after he assaulted her after an altercation at a party.
PHOTOS: Most Unconventional Celeb Engagement Rings
Following their breakup (and Evans being granted a one-year restraining order against Head), she got back together with another ex of hers, Kieffer Delp, for a brief period. In September, Evans began seeing Rogers and apparently after three months she knew he was the only one for her. 
Evans posted a picture of the engagement ring Rogers gave her, saying, "I said yes." Let's hope this engagement sticks!
Follow Sydney on Twitter @SydneyBucksbaum
[Photo Credit: Twitter]
More:
R. Kelly's Viral Masterpiece 'Trapped in the Closet' May Be Heading To Broadway
Jessica Biel's 'Hitchcock' Dress: Bizarre in Front, Beautiful in Back?
Justin Bieber and Selena Gomez Become One of Those Annoying On-Again, Off-Again Couples

Prince William Shares Personal Snapshots of Royal Air Force Life (PHOTOS)
(Celebuzz)