Is That Paul Ryan or Nathan Scott? Look Closer.
The more I see Paul Ryan's face splashed on TVs, newspapers, and blogs, the more I can't help but focus on his most obvious attribute: His uncanny resemblance to Nathan Scott (James Lafferty), of course! Yes, Nathan Scott of One Tree Hill. It's not just about their dark brown hair (and hairline), nearly identical skin coloring, strong cheekbones, or slightly dimpled chin; it's in the expressions, too. Go ahead, take a closer look.
Exhibit A: The "Furrowed Brow" Face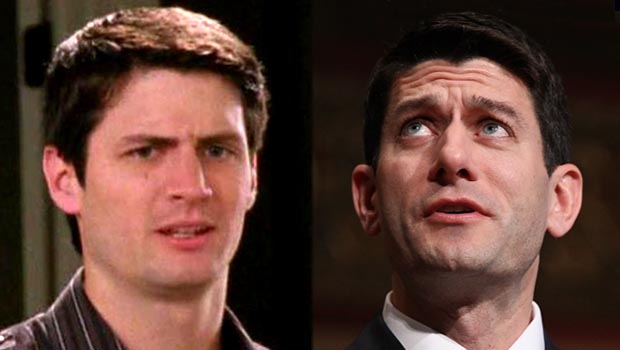 Exhibit B: The "Please Won't Someone Pity-Me" Face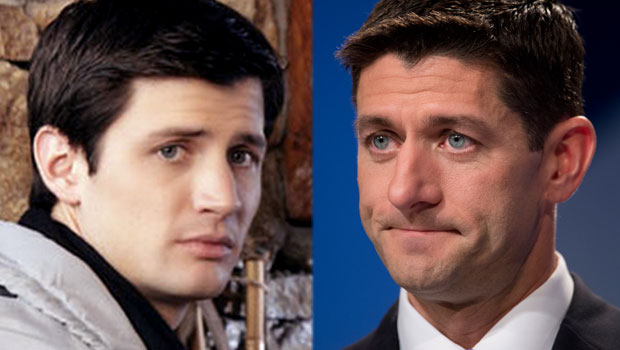 Exhibit C: The "Can't You Tell I'm Thinking Really Hard" Face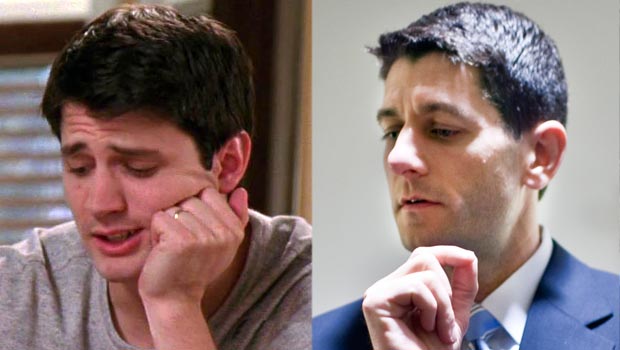 Exhibit D: The "Go-To Crowd Pleaser" Face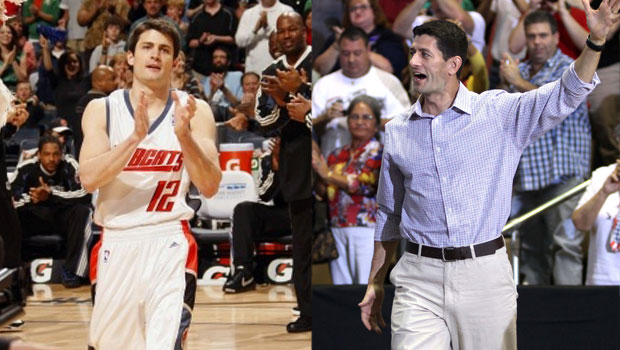 Need more uncanny resemblances? Ryan was the king of his former schools, where he played basketball(!!) at St. Mary's Catholic School. Of course, Scott was Tree Hill's basketball all-star. Ryan was named Prom King at Joseph A. Craig High School and yep, you guessed it, Scott was also given the title his Senior year. As you can see, they're pretty much one in the same. 
Nathan Scott addressing City Hall:
Paul Ryan addressing the Country:
See it now?
[Image Credit: CW; Getty Images]
Follow Anna on Twitter @thebrandedgirl
More:
10 Things You Didn't Know About Paul Ryan
'One Tree Hill' Star is Moving On With New CBS Comedy
Is Paul Ryan Funnier Than Sarah Palin? John Oliver Votes