It's A Girl! Tom Brady and Gisele Bündchen Welcome Daughter Vivian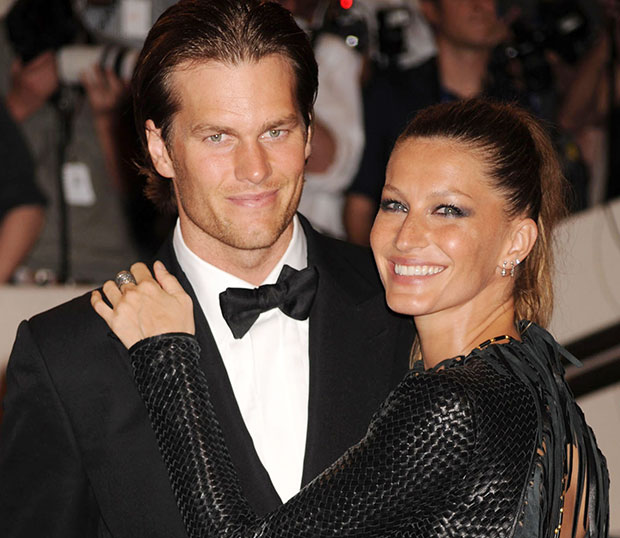 Touchdown! Tom Brady and his wife Gisele Bündchen have scored in the baby department. The New England Patriots QB and his supermodel wife welcomed the birth of their second child on Wednesday, and Bündchen took to Facebook to break the exciting news.
"We feel so lucky to have been able to experience the miracle of birth once again and are forever grateful for the opportunity to be the parents of another little angel," Bündchen wrote on Friday. "Vivian Lake was born at home on December 5. She is healthy and full of life. Thank you all for your support and well wishes. We wish you and your families many blessings." Bündchen didn't forget about her Spanish fans, as she also posted the message in the second language.
Brady, 35, better get his shotgun ready because the boys are sure going to be lining up at the door for his daughter when she is old enough to date — blessed with a superhero-like gene pool, Vivian is sure to be a knockout. It's a good thing Brady also has two sons — Benjamin, 3, and John, 5 (Brady's first child from another relationship) — to help keep an eye on Vivian when it gets to that point.
Bündchen, 32, has no plans to stop at two kids. "I would like a big family," she told Vanity Fair in May 2009. "I love children… Children are like little angels — there's no way you can't love them."
Follow Lindsey on Twitter @LDiMat.
[Photo Credit: INF Photo]
More:
Is There Anything the Winklevii Don't Do Together?
Did Gisele Bundchen Finally Confirm Her (Obvious) Pregnancy?
Gisele, Why Do You Keep Making Tom Brady Look Bad?

Kate Middleton Pregnant: A Look Back at Famous Royal Baby Portraits (PHOTOS)

Pregnant Kate Middleton Leaves Hospital After Four-Day Stay