It's Jimi Hendrix's Birthday, 'Scuse Us While We Celebrate With 70 Words of His Wisdom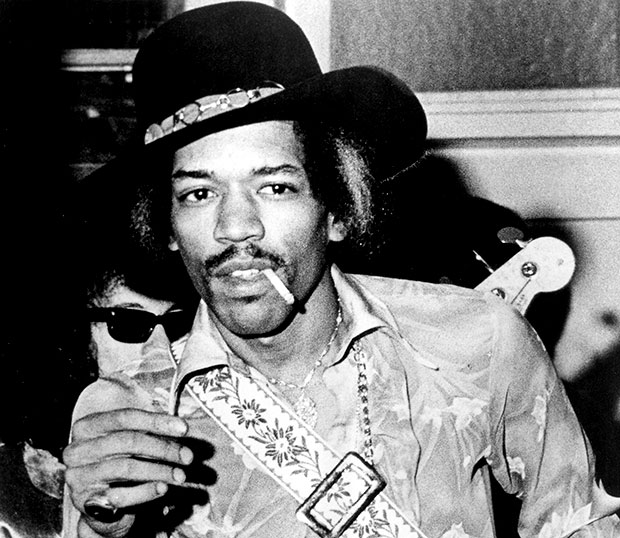 Jimi Hendrix
may have left us in Sept. 1970, but his presence is still felt every time his music fills a room. 
The music legend would have been 70 today, and in celebration of his legacy, we've compiled exactly 70 words of wisdom from the revolutionary guitarist. Of course, no Hendrix tribute would be complete without a soundtrack, so while you enjoy his sage thoughts, feast your ears on one of his greatest musical accomplishments. "I don't really live on compliments. As a matter of fact, I find them distracting." —Hendrix during an interview on
The Dick Cavett Show
in 1969
Total Word Count: 15
"Even castles made of sand fall into the sea eventually." —Lyrics from "Castles Made of Sand"
New Total Word Count: 25
"I'm the one who has to die when it's time for me to die/ So let me live my life the way I want to." —Lyrics from "If 6 was 9"
New Total Word Count: 50
"When the power of love overcomes the love of power, the world will know peace." —Hendrix*
New Total Word Count (so close!): 65
"Knowledge speaks, but wisdom listens." —Hendrix*
New Total Word Count: 7-0
(Ta-da!) *These quotes are widely attributed to Hendrix, though many people note the similarities to quotes by William Gladstone and Oliver Wendell Holmes, respectively, and have suggested Hendrix's word were inspired by them.
Follow Kelsea on Twitter @KelseaStahler
[Photo Credit: Wenn]
More:
'The Hunger Games: Catching Fire' First Look: The Quarter Quell Begins! — PICS
Cory and Topanga Are In! 'Girl Meets World' Pilot Nabs Danielle Fishel, Ben Savage
Staff Picks: The 14 Best Songs of 2012 (And 5 We'd Like to Forget)

Jennifer Lawrence Bikinis in Hawaii: Her 15 Sexiest Pics