J. Lo Bares Sexy Bikini Body With Boyfriend Casper: Photo
Just over a month ago, Twitter confirmed the relationship between Jennifer Lopez and actor/choreographer Casper Smart. And sure, maybe Lopez isn't exactly ready to walk down the aisle, but the couple is seated comfortably in the "vacationing together" stage. February saw Lopez and Smart take to Rio for a relaxing trip, and pics from their voyage have just been released, depicting some very calm seaside recreation.
After a slew of news on J.Lo's far-too-adamantly debated wardrobe malfunction at the Oscars, Lopez has been having a few days of news celebrating her physique. Last Thursday, photos from Lopez's V Magazine boxing photo shoot were released, and now this image from her respite in Brazil. For J.Lo and her smart beau, things seem to be going swimmingly.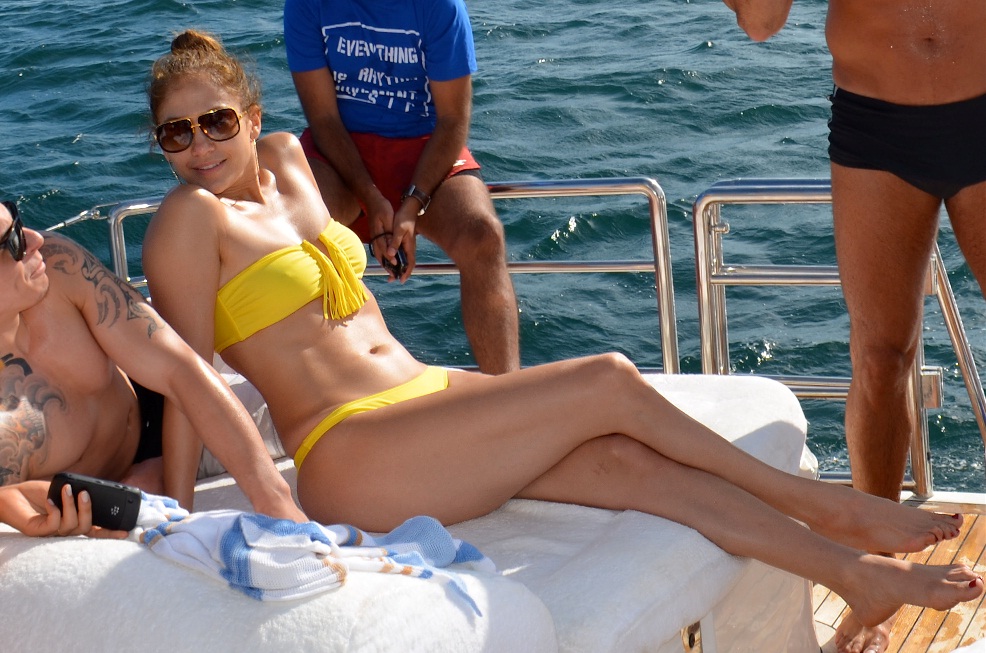 Jennifer Lopez and Casper Smart lie out on Brazilian boat
(Photo credit: Ginsberg Spaly)