Jack Klugman, 'The Odd Couple' Star, Dead at 90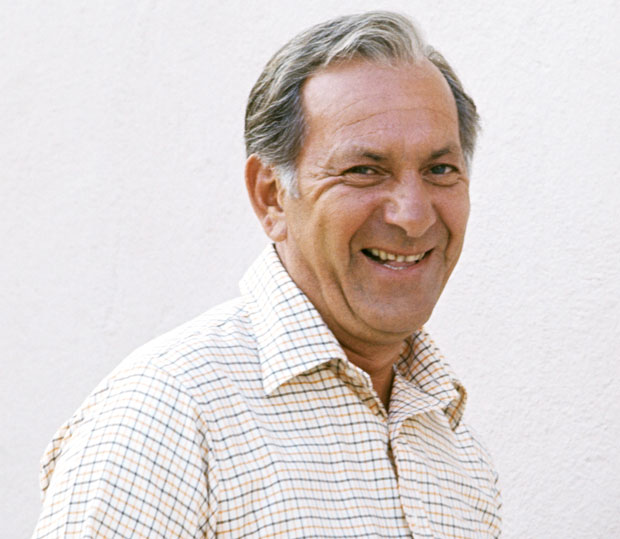 Onscreen, he slept on a bed of old newspaper and lunch meats, grumbling at his finicky roommate and guzzling beer after beer. He made his life's work uncovering the mysteries behind suspicious deaths with a microscope and a permanent grimace. He deliberated upon a complex court case, whose story has maintained its status as one of cinema's greatest feats to date. Offscreen, his name was Jack Klugman. The accomplished film and television actor, a show business staple for over half a century, has passed away at the age of 90.
USA Today reports that Klugman died suddenly, of yet undetermined causes, on Monday in Los Angeles. The reports came to USA from his son, who revealed that Klugman passed away while beside his wife, Peggy Compton.
Early on in his career, Klugman took a role in Sydney Lumet's classic film 12 Angry Men, which would cement his reputation as a performer of note and stick with him has one of his greatest accomplishments. Undoubtedly, however, Klugman's most iconic role would have to be his small screen turn as Oscar Madison, the slovenly half of Neil Simon's The Odd Couple. Klugman assumed the role at the inception of the sitcom in 1970, more than living up to the crotchety but fun-loving incarnation of the character that audiences saw actor Walter Matthau create for the film, two years prior. For the program's five-year run, Klugman invigorated misanthropic slob Oscar with a perfect recipe of grumbling cynicism and boyish charm.
Immediately following the conclusion of The Odd Couple, Klugman returned to his dramatic roots with the crime series Quincy, M.E., portraying a coroner who made a habit of investigating the foul play behind a number of his deceased subjects. The series would last until 1983, allowing Klugman's notoriety to grant him a number of recurring and guest starring television roles throughout the remainder of his career.
From the mid-1970s on, Klugman had repeated struggles with throat cancer. In 1989, Klugman lost the use of his vocal cords temporarily, but through determination regained the ability to speak, continuing to perform on film and stage thereafter.
Klugman has been married twice: to actress Brett Sommers from 1953 until her passing in 2007, and then to Compton from 2008 on. Klugman is survived by Compton, and his two sons, Adam and David Klugman, from his first marriage.
[Photo Credit: Getty Images]
More:
Prince William Airlifts Sick Baby to Safety
The Rolling Stones' Ronnie Wood Is Married
Claire Danes and Hugh Dancy Have Baby Boy

20 Hot (and Horrifying) Movie Sex Scenes