Jack Osbourne Diagnosed with Multiple Sclerosis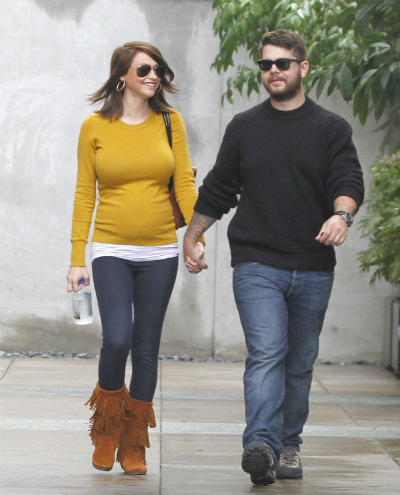 It is reported that Jack Osbourne has been diagnosed with multiple sclerosis. The sad news comes on the heels of the birth of Osbourne's first child–a daughter named Pearl Clementine–as he was diagnosed just two weeks after his daughter was born. "I was just angry and frustrated and kept thinking, 'Why now?' " Jack told People Magazine. "I've got a family and that's what's supposed to be the most important thing." Osbourne is engaged to the mother of his child, Lisa Stelly.
Multiple sclerosis is an incurable disease that affects the central nervous system, causing problems with muscle control, strength, vision, balance, feeling, and thinking to varying degrees. Disease onset/diagnosis typically occurs in young adults (Osbourne is 26) and is different from person to person: cases can range from minimal symptoms to severely disabled. Needless to say, our thoughts are with Osbourne and his family during this time.
[People]
[Image Credit: WENN]
Follow Alicia on Twitter @alicialutes
More:
'Nervous' Dad Jack Osbourne Welcomes Baby Pearl!
Osbourne recovering from appendix surgery