Jackson Family Drama: A Timeline to Clear Up the Controversies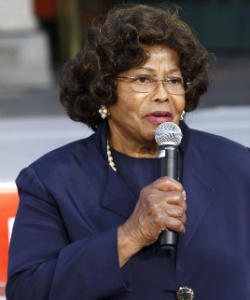 Since the 1960s, we've stuck with the Jackson family through thick and thin. From the era of "I Want You Back" and "ABC," through the more controversial years to follow, we've kept the iconic clan on our radars invariably; we simply cannot get enough of them. As such, it's more than likely that you've at least heard about the recent heat amounting between the family members in regards to the will of the late Michael Jackson and the custody of his children, Michael Joseph Jackson, Jr., 15, Paris-Michael Katherine Jackson, 14, and Prince Michael Jackson II, 10. Many of Michael's siblings have alleged that his standing will is a fake, created by attorneys John Blanca and John McClain; you can read the siblings' letter to the lawyers here, courtesy of E! Online.
Here is a quick breakdown of the recent events that have surrounded the Jackson family:
On Sunday, July 22, it was reported that Katherine Jackson, mother of Michael and legal guardian of his children, had gone missing from her mansion in Calabasas, Calif.
RELATED: Police Respond: Katherine Jackson, Michael Jackson's Mother, Reported 'Missing'
On Tuesday, July 24, it was revealed that Katherine had been at a spa in Arizona — reports are that Katherine was taken there by her children Rebbie Jackson, 62, Jermaine Jackson, 57, Randy Jackson, 50, and Janet Jackson, 46, who agreed that the act was "doctor's orders." On the same day, an occurrence of alleged battery was reported at the Jackson mansion when Katherine's children Jermaine, Randy, and Janet arrived at the residence, with a television crew not far behind. Also on Tuesday, Katherine's son Marlon Jackson, 55, engaged in a tearful interview with The Insider, explaining that he did not know where his mother was, adding, "Whatever doctor is saying, 'I can't talk to my mother,' you call me."
On Wednesday, July 25, Randy appeared on Good Morning America to explain the Tuesday incident at the mansion. He said that he had stopped by the mansion with his siblings to visit Michael's children and explain to them that "they could talk to and visit with their grandmother whenever they want." He further explained that the altercation arose when security denied the siblings admission into the home, stating that they were taking orders from lawyers Blanca and McClain. Also on Wednesday, California courts afforded legal guardianship of Michael's three children to TJ Jackson, 34, son of Michael's brother Tito Jackson, 58.
RELATED: Michael Jackson's Family: Police Called for Feud at Matriarch Katherine's House
Also on Wednesday, Katherine expressed her grief over losing custody of the children in a statement to ABC News: "I am devastated that while I've been away… my grandchildren have been taken away from me, and I'm coming home to see about that." Katherine continued on to defend her own children, who had been accused of manipulating her. "I am here today to let everybody know that I am fine and I am here with my children, and my children would never do a thing to me like that, holding me against my will," she said. "It's very stupid for people to think that."
On Friday, July 26, TMZ reported that Katherine and TJ would file for joint guardianship of the children.
RELATED: Jackson Family Drama: Nephew Named Guardian, What's Going On? — VIDEO
The latest bits of news seem to confirm that the family is operating as a unit in harmony. While initially, speculation was that the Jackson siblings were acting against the wishes of Katherine, she has come to her children's defense and is pleased, according to her attorney Perry Sanders, to engage in a joint guardianship arrangement with TJ. After all this mess, it seems like all of the Jackson adults are on the same side.
Of course, there are a lot of holes in the story. Marlon's apparent lack of involvement in his siblings' choice to take their mother to the Arizona spa seems to breed suspicion and confusion. But this could be chalked up to a simple miscommunication. Still, many issues stand. Is Michael Jackson's will a fake? Will the siblings continue to contest its validity? There are sure to be new developments soon, so keep your ear to the ground.
[Photo Credit: Wenn]