Jada Pinkett Smith Finally Addresses That Controversial Willow Smith Photo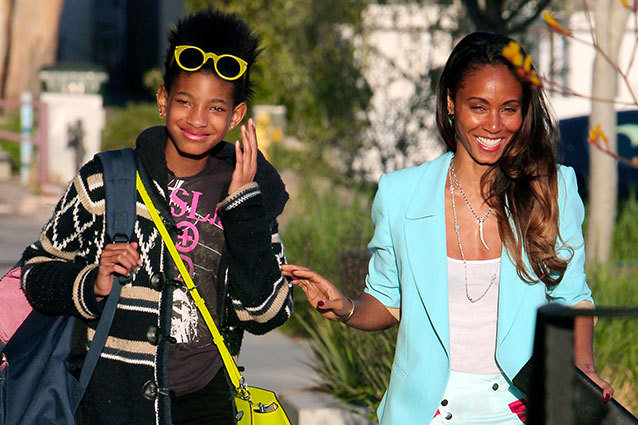 Boris Issaei/NPG
A little while back a photo of 13 year-old Willow Smith lying in bed with 20 year-old Moisés Arias (who was sans shirt) stirred some serious controversy in the media and in the court of public opinion. Willow's mother Jada Pinkett Smith is finally speaking out about the issue, and doesn't seem pleased with the way people reacted:
"Just don't pollute something that's not dirty," she said in an interview with Net-a-Porter. She also went on to speak about the value of women in our sciety, which she believes is connected to the reaction to the photo:
"It's really tough. I feel like the connection to the value of women on a bigger scale has decreased tremendously. Even though you look and go, 'Women have so many opportunities,' it's like, 'Yeah, but at what cost?'"

And, indeed, the brunt of the criticism fell on Willow and her parents, not Moisés. You can read Pinkett Smith's full interview here. She also opens up about her marriage to Will Smith and their unique approach to parenting and family life.
Follow @Hollywood_com Follow @shannonmhouston