Jaden Smith Has Tiny Baby Legs at the 'After Earth' Tokyo Premiere
Normally, we're not fans of making fun of children. But when you are 14 years old, best friends with Justin Bieber, and wear crazy harem pants that make your regular-sized legs look itsy-bitsy to a major international premiere of a movie in which you star, you are pretty much asking for it. 
Jaden Smith, those pants make it look like you have baby legs.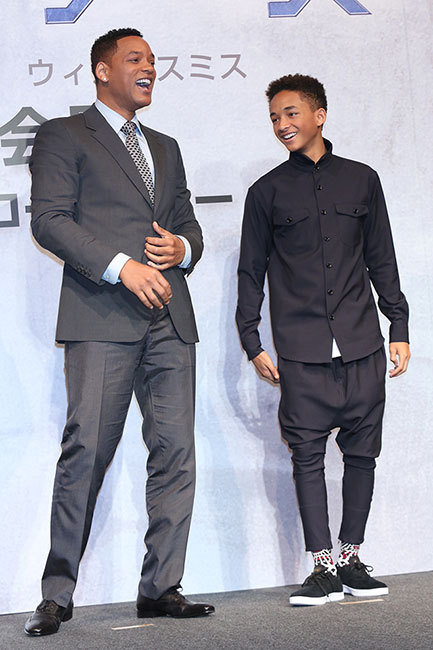 Which is probably why his daddy Will Smith is laughing so hard in the above photo. He's all, "Haha, son, you're not going to like the way those pants look on the Internet."
A word of advice: When you have skinny legs — which, let's face it, most 14 year old boys do — a straight-legged trouser is your best friend. 
Follow Abbey On Twitter @AbbeyStone
More:
We Can't Figure Out Will Smith's Accent in 'After Earth' Trailer 
Gwyenth Paltrow Wore an Insane Dress to 'Iron Man 3' Premiere  
Jaden Smith Looks Like Will in 'After Earth' Poster 

---
From Our Partners:


Miley Strips Down in Raunchy Shoot (Celebuzz)


Actresses Without Teeth Tumblr Is Creepy, Amazing (vh1)