Is the World Ready for a 'Jagged Little Pill' Musical?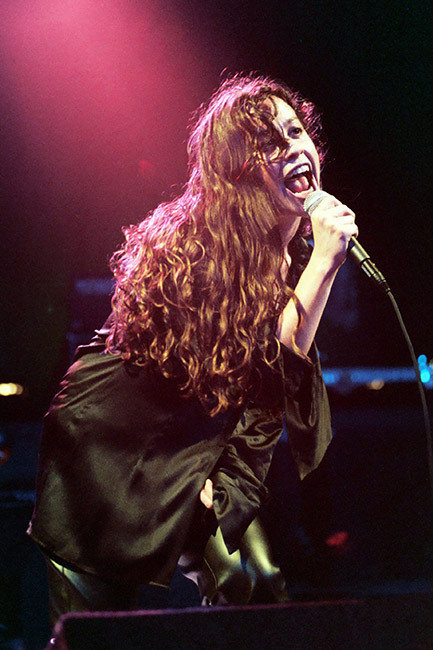 Jeff Kravitz/Getty
It's the perfect album to score angry journaling, but can Jagged Little Pill be successfully adapted to Broadway? News broke last week that Canadian pop star turned poster child for late '90s female disillusionment Alanis Morissette is working on adapting the album that made her a household name for the stage. What could that possibly look like?
Whether or not we have faith in the idea, her collaborater Tom Kitt lends some expertise to the project. He worked with Green Day to develop the stage version of American Idiot a few years back. While that show didn't have much of a story to speak of, at least the punk trio's score sounded rich and full with a chorus of Broadway voices belting it. But American Idiot is also a concept album with a thematic throughline, if not a complete narrative. Jagged Little Pill on the other hand, is all over the place, from the white-hot rage of "You Oughta Know" to the chill "Hand in my Pocket" to the openly affectionate "Head Over Feet." Not to say that one person can't experience all those emotions in rapid succession (or even at the same time — we've all had those days). Morissette is a complicated lady — just like the rest of us — and it was that multifacetedness and honesty that drew us all to her in the first place. But when it comes to big-budget musicals, simpler usually fares better.
What this show needs is a solid book that divides the album's track listing among fully-realized characters and a truly kick-ass unknown to play our fictionalized Alanis, whatever they'll be calling her. If it works, it might just be spectacular. Cyndi Lauper collected a Tony Award for her composition efforts this year. Could Alanis be next?