Jake Gyllenhaal Punched a Mirror, Because That's What It Takes to Be an Actor!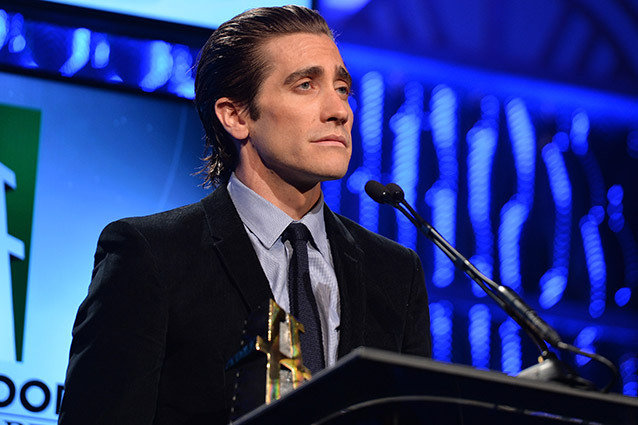 Alberto E. Rodriguez/Getty
On Wednesday, Jake Gyllenhaal was sent to a Los Angeles emergency room after punching a mirror and severely cutting his hand. Don't worry, Gyllenhaal wasn't worked up in some sort of violent spree or drug-induced rage that provoked the incident. It was just Gyllenhaal being an awesome actor. 
According to a source, Gyllenhaal was on the set of his new movie Nightcrawler when the incident occurred. "His character was looking into a mirror during the scene and punched the mirror in anger and broke it, cutting himself so bad he had to be taken to a hospital." The actor needed stitches but apparently is doing fine, even returning to the set the next day.
The source went on to explain that the punch only happened because Gyllenhaal was filming an intense scene and was in character, finishing up at the end of an 18 hour day. "The scene was emotionally charged and his character was talking into a mirror and he got so into it, he banged his hands against the mirror and it broke and cut him. It was all the scene and not because he was mad about anything else." 
This isn't the first  extreme for Gyllenhaal to brave for the good of this movie. In fact, the normally buff actor lost close to 20 pounds in order to act out his role as Lou, crime-scene reporter. A source even claims the actor is "starving himself" for the film. In October, Gyllenhaal addressed his extreme weight loss saying, "I knew that Lou was literally and figuratively hungry, so I was always a bit hungry." He went on to explain that there was no strict regime he went on to lose the weight. "I just love this movie. That's how I did it. There really was no technique."
It will be interesting to see if they write Gyllenhaal's injury into the script, or if the mirror punch and subsequent bandaged hand will be edited out. Nightcrawler is set to be released in 2014, while Gyllenhaal is suffering from a bad case of seven years of bad luck.