James Blake's Shock Victory Is What The Mercury Prize Needed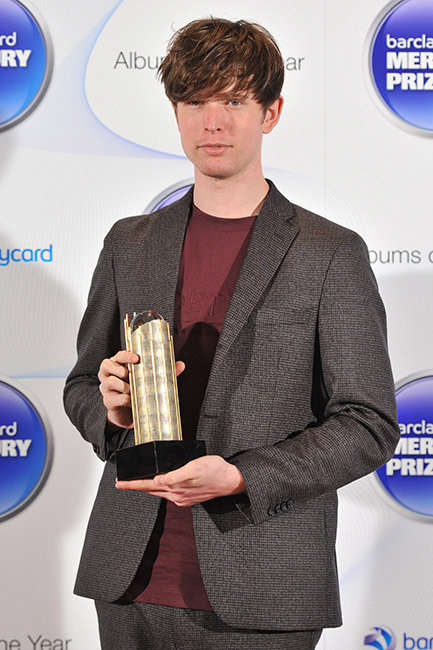 WENN/Daniel Deme
James Blake's hopelessly awkward acceptance speech suggests that the 25-year-old was as surprised as everyone else that his second album, Overgrown, was selected as the winner of the 2013 Mercury Prize.
Laura Mvula's Sing Me To The Moon had been the favorite to win after bookies slashed her odds of 16/1 to 5/4 just 24 hours before the ceremony took place at London's Roundhouse last night. But having previously been nominated for his 2011 self-titled debut, it was Blake who enamoured the mysterious judging panel the most, causing arguably the biggest shock victory since Speech Debelle back in 2009.
An intelligent and deeply melancholic blend of post-dubstep, soulful R&B and ambient electro, Overgrown was undoubtedly one of the more innovative entries on a list which was disappointingly dominated by the kind of populist fare usually covered by the BRITs.
Indeed, despite its 'alternative music championing' reputation, this year featured no less than five UK number one albums compared to just the one last year (Plan B's iLL Manors), while only Jon Hopkins' Immunity had failed to chart inside the Top 20.
This year's nominations therefore felt like the majority of voters had simply scanned the rundown of the biggest-selling albums of the year instead of thinking outside the box and giving a much-needed commercial push to the great records that had perhaps flown under the radar.
The appearance of Jake Bugg, a surly teenager who appears to think he's the picture of authenticity but whose Bob Dylan tribute act routine is arguably more manufactured than One Direction, was nothing short of a joke. The inclusion of David Bowie's The Next Day was surely more for sentimental reasons than musical ones. While the absence of anything at all from the worlds of pop, metal, jazz and classical only highlights just how narrow the 2013 shortlist was.
Judging by the reaction last night, Blake might be a divisive winner. But after playing it so safe, he might just be the winner that the Mercury Prize needed.