James Franco Directs Music Video for the Man Who Inspired His 'Spring Breakers' Character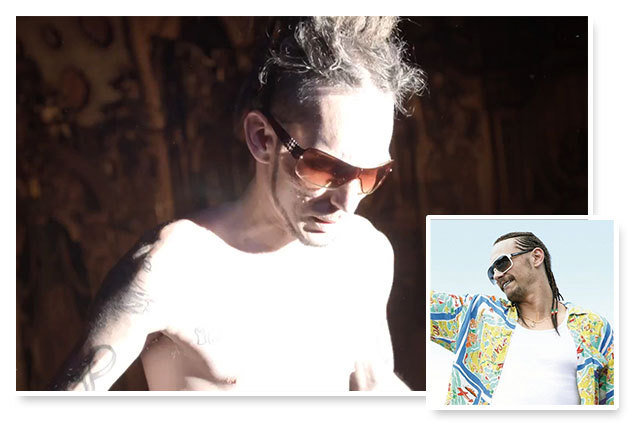 How's this for meta? James Franco, star of Spring Breakers, has directed a music video for the St. Petersburg, Fla., rapper Dangeruss, the man on whom Franco's Spring Breakers character is based. To make things more post-modern, Franco and Dangeruss performed the song "Hangin' With Da Dopeboys" (the very same ditty for which Franco made the music video) in the film. Trippy, right? Where does reality end and fantasy begin? 
Franco tells MTV that he credits Dangeruss with getting him through his first live rap performance and making him "feel like a gangster." Franco says, "Danger and I rapped onstage together for the film. It was a rush. We had an audience of hundreds on the beach, MTV style. It was my first live rap appearance. He led me through. I felt like a gangster," he says. 
RELATED: 'Spring Breakers' Is a Metaphor for Britney Spears' Breakdown
"I didn't want the relationship with Dangeruss to end so I asked him if I could film him for a video," Franco continues. "I liked the idea of shooting him doing his daily routine, simple and autobiographical like his music. He watched basketball, he drove over to his friend's house, they smoked blunts, they freestyled. Later, I flew Dangeruss to L.A. and we filmed more in the old movie palace downtown where Chaplin's City Lights had premiered. He was epic. This video is the result."
So, basically, Franco wasn't so much the video's director as its cinematographer — seeing as Dangeruss (or Danger, as his friends call him) just went about his danger-prone life while Franco tagged along. 
RELATED: James Franco Deserves an Oscar for 'Spring Breakers'
Oh, and in case you're wondering, I don't think his afternoon with the dreadlocked rapper earned Franco any street cred. It takes a lot more than one music video and one rap performance to undo a PhD from Yale. 
Follow Abbey On Twitter @AbbeyStone
[Photo Credit: Youtube; A24 Films]
---
You Might Also Like:


15 Oscar-Winning Nude Scenes


Young Jack Black Is Totally Unrecognizable