James Franco's New LinkedIn Proves He Has Had Every Job Ever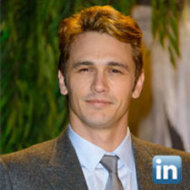 For James Franco, jobs are like Pokémon — he's gotta catch 'em all. He already has actor, writer, director, professor, and NASCAR Grand Marshal on his résumé, but the job titles keep adding up. It's clear Franco won't stop until he has tried every career in America. 
In fact, Franco is so intent on finding a new job that he joined* LinkedIn, the Facebook for professionals! He is serious about networking, y'all, and he has the recommendations and endorsements — from the likes of Selena Gomez and Gus Van Sant — to prove it. 
RELATED: James Franco Named Daytona 500 Grand Marshal
We stumbled upon** Franco's extensive profile while perusing the site, and man, was he thorough. If this doesn't land him a job, we don't know what will. Click the image below to see a screengrab*** of his entire profile.
CLICK IMAGE BELOW TO ENLARGE/EXPAND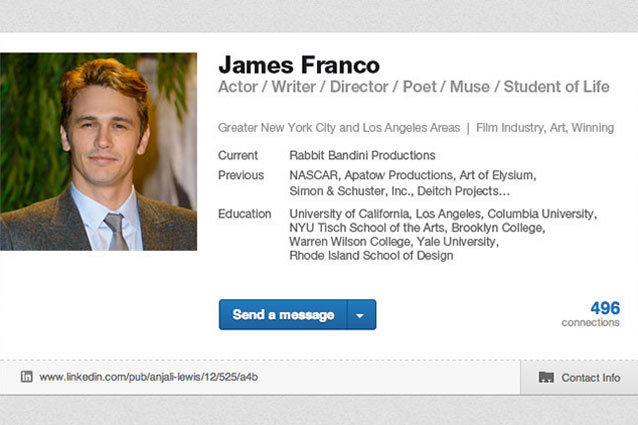 * By "joined" we mean we created his profile from scratch.
** By "stumbled upon" we mean we created it from scratch. 
*** By "screengrab" we mean image we created from scratch. 
Follow Abbey On Twitter @AbbeyStone
[Photo Credit: Hollywood.com]
---
You Might Also Like:


15 Oscar-Winning Nude Scenes


13 Most WTF Fan Tributes