James Franco Lip Syncs to Justin Bieber's 'Boyfriend' and Things Get… Weird.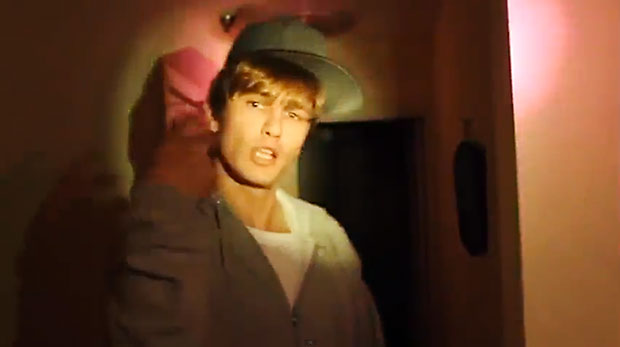 You really, truly, absolutely cannot predict what James Franco will do next. And the latest random antic to hit the web from Franco? A video of him lip syncing Justin Bieber's "Boyfriend" with rumored-girlfriend and Spring Breakers co-star Ashley Benson… as well as a guy in drag pretending to be Benson pretending to be Bieber's maybe-still-girlfriend and Franco's and Benson's Spring Breakers co-star Selena Gomez? Whew. There's a lot of confusion here. Just watch the video below:
So yeah… that's apparently a thing. While the video started out silly enough, things got kind of… weird… at the end there. We're still not sure what to make of it. And the description of the video, "He deleted it but it was too late," doesn't really clear things up for us.
As for the unknown third party, could that be Bieber's "swagger coach" Ryan Good (who, coincidentally, has also been linked with Benson)? Or maybe it's Franco's brother, Dave? Whoever it is, nice try: we can tell you're a dude, dude.
[Photo Credit: YouTube]
Follow Sydney on Twitter @SydneyBucksbaum
More:
Sad Taylor Swift On A Boat Gets Some Company Post-Harry Styles Split — PHOTO
Dina Lohan: Lindsay Is 'Screwed Up' Because She Witnessed Parents' Abuse
'Supernatural' Star Jensen Ackles and Wife Danneel Harris Expecting First Child

30 Hottest Lingerie Scenes from the Past 30 Years (Celebuzz)