Jason Segel, Russell Brand, Will Ferrell and More Get Disneyfied — PICS
Being a celebrity is basically the same as living in a fairy tale. You get fancy clothes, a team of fairy godmothers (disguised as agents, publicists, stylists, assistants… ), adoring subjects (er, fans), and — if you're lucky — a handsome prince or beautiful princess. It's not a stretch, then, to see celebrities all gussied up as some of the best beloved Disney characters of all time.
For the Disney Dream Portraits series, Disney has enlisted photographer Annie Leibovitz and some of Hollywood's A-list to recreate iconic Disney images. Jason Segel, Jack Black, Will Ferrell, and Russell Brand are the newest additions to the crew of Disney Dream Portraits series alumni which includes Penelope Cruz, Queen Latifah, Alec Baldwin, Jeff Bridges, and more.
Brand's luscious locks and wicked grin made him the perfect pick for Peter Pan's nemesis, Captain Hook. In Leibovitz's photo, Brand balances precariously on the jaws of his ticking crocodile foe.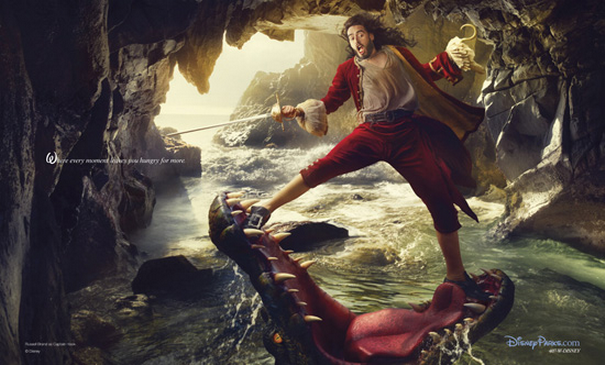 Trio of funnymen Black, Segel, and Ferrell get spooky makeovers for their roles as the Hitchhiking Ghosts who greet those gutsy enough to brave the Haunted Mansion ride in Disney World's Magic Kingdom. The punny caption reads, "Where you can go on the ride of your afterlife."
The Disney Parks blog also put up a behind-the-scenes look at Ferrell, Black, and Segel's photo shoot. It looks like every one on set had a wicked good time.
Scroll down for past installments in the series.
Alec Baldwin as the Magic Mirror and Olivia Wilde as the Evil Queen in Snow White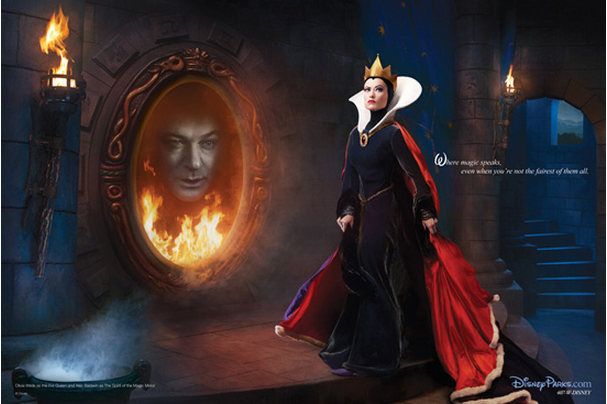 Penelope Cruz and Jeff Bridges as the Title Characters in Beauty and the Beast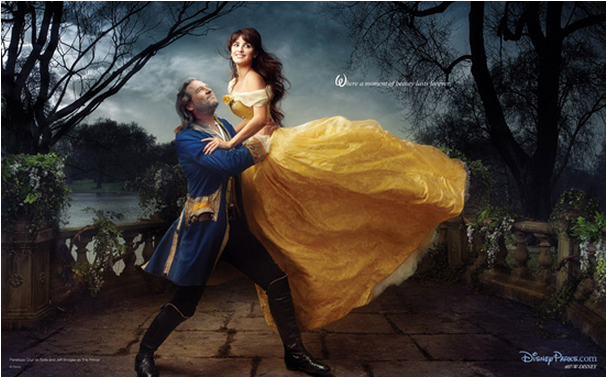 Queen Latifah as Ursula the Sea Witch from The Little Mermaid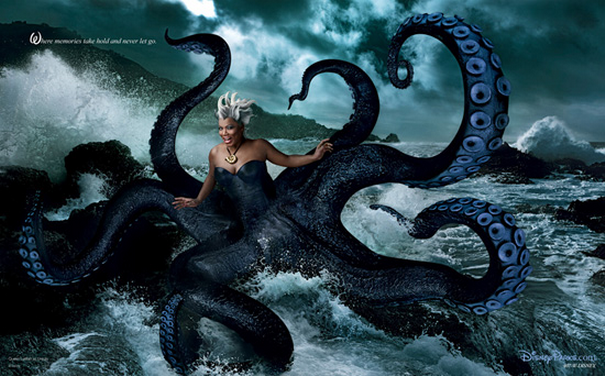 Follow Abbey Stone on Twitter @abbeystone
[Photo Credit: Disney Parks]
More:
Rep denies Jason Segel's How I Met Your Mother exit rumours
'The Campaign': Will Ferrell and Zach Galifianakis Head-to-Head Interview